Le notizie sul film prequel riguardante I Soprano continuano ad arrivare. Dopo la notizia di qualche giorno fa in cui il cast della serie televisiva si riuniva per il ventennio (qui il nostro articolo a riguardo), adesso sono stati rilasciati i primi nomi di chi farà parte del cast della tanto attesa pellicola.
Questi primi nomi non sono del tutto sconosciuti: appassionati di serie televisive e di cinema sicuramente li riconosceranno senza problemi. Stiamo parlando dell'attore Jon Bernthal e della collega Vera Farmiga.
Quello che sappiamo attualmente riguardo il prequel è veramente poco.
Il titolo sarà The Many Saints of Newark e il regista e creatore David Chase ha confermato che sarà ambientato negli anni '60, proprio a Newark, luogo che ha da sempre affascinato lo stesso Chase. Inoltre, la possibilità di conoscere un giovanissimo Tony Soprano sono molto alte.
Oltre all'annuncio di questi due nomi, non è stato rivelato alcun dettaglio sui personaggi che interpreteranno Bernthal e Farmiga nel film.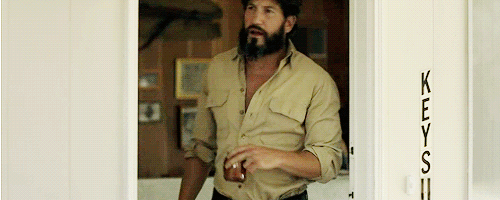 L'attore Jon Bernthal è conosciuto per il suo ruolo come Shane Walsh in The Walking Dead e attualmente nell'eroe antagonista di New York, Frank Castle, in The Punisher, la cui seconda stagione debutterà a breve sulla piattaforma streaming Netflix. I film in cui ha partecipato recentemente sono The Wolf of Wall Street, Snitch, e Baby Driver.
La sua collega, Vera Farmiga, attualmente sta lavorando alla produzione di una nuova serie Netflix intitolata Central Park Five; prossimamente la vedremo invece sul grande schermo nel film Godzilla: King of the Monsters e in un'altra pellicola, intitolata Captive State.
Non sappiamo chi altro si aggiungerà al cast de I Soprano, o quando inizierà la produzione del film. Noi, ovviamente, speriamo il prima possibile.
Chi pensate interpreterà Bernthal? E Farmiga?