L'autore George R.R. Martin è prevalentemente conosciuto per la saga A Song of Ice and Fire, resa ancora più famosa dall'adattamento televisivo Game of Thrones. Quest'ultimo, come ormai è noto, si sta avviando alla sua ultima stagione, che sappiamo andrà in onda ad aprile del 2019. Una situazione che ha portato l'emittente televisivo HBO alla decisione di intraprendere la strada di cinque prequel, sempre inerenti alla famosa saga.
Allo stesso tempo, altre due emittenti televisive hanno deciso di investire nell'adattamento dei romanzi del celebre autore: SyFy con Nightflyers e Hulu con Wild Cards.
Per chi non conoscesse Wild Cards, i romanzi sono una serie antologiche di universi condivisi che Martin ha iniziato a pubblicare nel 1987.
Fino adesso si contano più di 27 libri pubblicati da 40 autori differenti che hanno contribuito all'opera e numerose graphic novel, fumetti e adattamenti per giochi da tavolo.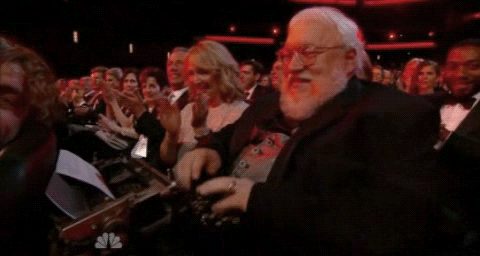 Ambientato successivamente la seconda guerra mondiale, in una terra alternativa, Wild Cards tratta le conseguenze di un virus alieno che è stato scatenato nel 1946 e che ha contagiato buona parte della popolazione. I sopravvissuti alla peste aliena finiscono con il DNA scombussolato che provoca deformità grottesce, eccetto un piccolo gruppo che acquista poteri superumani. Al virus viene attribuito il nome "Wild Cards": questo rimane latente negli infettati finché non si attiva per un evento traumatico. In quel momento può succedere che o la persona muore, diventa un orrendo mutante o si trasforma in un superumano. 
Il nostro caro George R.R. Martin sarà sia sceneggiatore della serie televisiva sia produttore esecutivo. Ad aiutarlo nella stesura del copione ci sarà la sua coeditrice Melissa Snodgrass. Insieme a loro ci sarà anche Andrew Miller, il quale fungerà sia da sceneggiatore che da produttore esecutivo.
Sicuramente con la grande quantità di materiale a disposizione, i tre sceneggiatori non avranno alcun problema per sviluppare al meglio lo show.
Che cosa pensate? Credete che questi ulteriori lavori da parte di Martin possano avere lo stesso successo di Game of Thrones?