Se avessimo saputo quanto è difficile per zio Martin finire la saga del Trono non lo avremmo spinto così tanto, ma sappi George che lo facciamo solo per il tuo bene. Il sesto libro è anche quello più atteso della saga "Le cronache del Ghiaccio e del Fuoco" e George R.R. Martin fa sapere sulla base di una nuova intervista con The Wall Street Journal: "George R.R. Martin si nasconde. Mi sta parlando da un remoto rifugio di montagna, la cui posizione si rifiuta di rivelare. È un posto segreto che visita quando vuole accovacciarsi per finire un libro."
Questa non è la prima volta che Martin si rifugia in montagna per finire un libro, quindi significa che ci stiamo avvicinando alla fine. A Feast for Crows uscì cinque anni dopo A Storm of Swords e A Dance with Dragons sei anni dopo Feast. Sono passati ormai sette anni da quando è uscito il sesto libro non ci staremo finalmente avvicinando alla data di uscita? Se il libro uscisse lo stesso anno dell'ultima stagione di Game of Thrones, sarebbe un bel anno per Martin.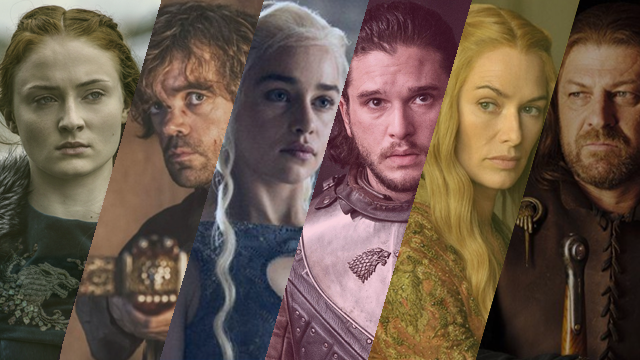 Ma anche se la serie tv ormai è andata avanti anni luce rispetto ai romanzi, l'autore della saga più amata al mondo ha già deciso come finirà il Gioco dei Troni: "Lo finirò comunque nel modo in cui ho sempre voluto finirlo, come è stato nella mia testa per 25 anni. Mi stupisce che oggi ci siano decine di migliaia, forse centinaia di migliaia di bambini in tutto il mondo che conoscono meglio gli Stark e i Lannister di quanto non sappiano su York e dei Lancaster".
Senza pressioni zio George, noi siamo qui e non perdiamo la speranza né con i tuoi libri né con l'ottava stagione, tanto sappiamo già che in un modo o nell'altro avremo il cuore spezzato per i prossimi sette anni.