How To Get Away With Murder 6 è arrivata al suo giro di boa, l'ultimo, quello decisivo che la porterà al traguardo finale. Pronti oppure no, la fine della serie è vicina: mancano infatti solo sei episodi all'arringa conclusiva. Dal 2014, Annalise Keating e i Keating 5 sono riusciti a combinarne di tutti i colori, senza mai incappare in buchi di trama. In questi sei episodi, che magari potrebbero sembrare pochi, sarà riversato l'intero finale della serie. Non mancheranno certo i colpi di scena: ci sono domande alle quali rispondere e insieme a voi cercheremo di tirare le somme di quella che è stata la serie consacrazione di Viola Davis sul piccolo schermo.
Quando tornerà la serie tv?
Annalise Keating e il resto della banda torneranno in America con il decimo episodio della sesta stagione il 2 aprile. Invece, la programmazione italiana non ha ancora una data che comunque pare essere prevista per maggio 2020.
Dove eravamo rimasti?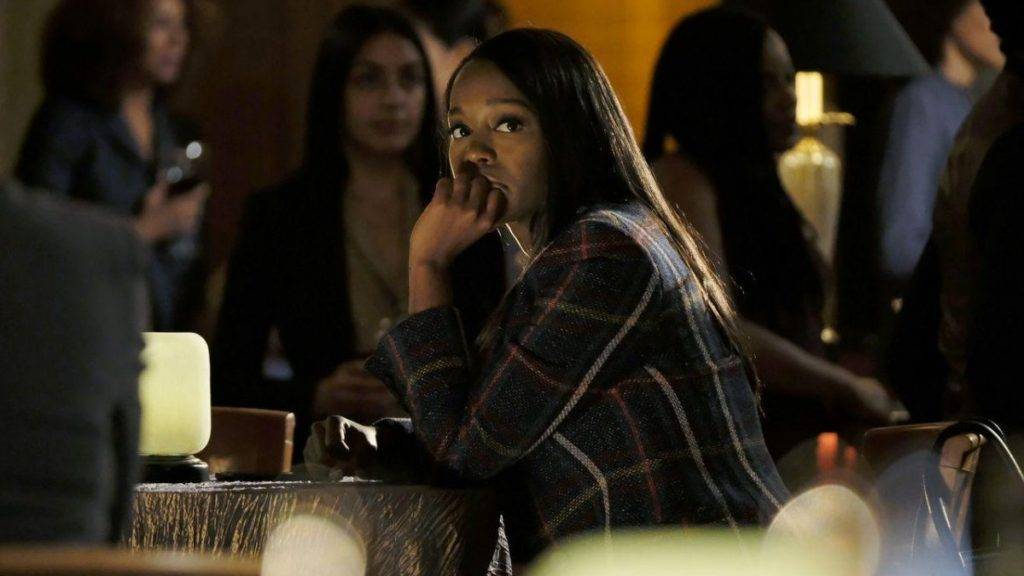 All'inizio della sesta stagione abbiamo scoperto il colpo di scena più grande (almeno così sospettavamo). "Chi ha ucciso Annalise?" è l'interrogativo che ci porteremo fino all'ottavo episodio dove viene rivelato che il piano di Annalise, fin dall'inizio, è di inscenare la tua morte e sparire. La scomparsa di Laurel alla fine della quinta stagione ha lasciato i fan inizialmente in bilico sul suo destino. Poi però Laurel si fa nuovamente viva e rivela che dietro la sua fuga c'è Teagan Price. Il perché e come però li scopriremo solo quando la serie farà ritorno.
Si chiude così questa prima parte di stagione di How To Get Away With Murder 6. "Are you the Mole?": scopriamo che la talpa è Asher (che tanto nei primi episodi voleva indirizzare le tracce verso Gabriel). Perché Asher? Si sentiva obbligato a rispettare la polizia dopo essere stato convinto dalla madre e dalla sorella a seguito di minacce contro di loro. Tuttavia, Asher non condivideva nulla di "concreto", come dice lui. Tuttavia, questo lascia il resto della gang sconcertato. Non molto tempo dopo, Michaela e Connor vengono arrestati per l'omicidio di Asher. I fan sanno solo che è stato picchiato a morte con un attizzatoio da caminetto fuori dall'appartamento di Gabriel. Il ragazzo potrebbe può essere la scelta più ovvia, ma se la serie in sei stagioni ci ha insegnato qualcosa è che tutti potrebbe essere colpevoli.
L'attizzatoio ritorna, dopo aver fatto la sua "comparsa" nel primo episodio. Quando Annalise chiede ai ragazzi di sfogare la sua rabbia colpendo un cuscino con quella che poi sarà l'arma del delitto. Ma se si trattasse dello stesso attizzatotio non dovrebbero esserci l'impronte di tutti, compresi Asher e Oliver? Se le cose non fossero già abbastanza folli, gli ultimi secondi del finale di metà stagione ci mostrano un volto familiare: Wes.
Cosa succederà in How To Get Away With Murder 6B?
Pete Nowalk, il creatore dello show, ha dato un'idea di ciò che ci aspetta: "Ci saranno risposte, e ci saranno molte faide. Le persone dovranno decidere chi sono e di quale squadra fanno parte, se sono nella loro squadra o in quella di qualcun altro. Quindi, stiamo andando verso un crollo di proporzioni epiche per il nostro show e i nostri personaggi".
"Quando arriveremo alla fine – che sarà orribile – devono chiedersi chi vogliono essere, possono convivere con il fatto di farla franca, o il senso di colpa arriverà a loro? È una vera e propria parte esistenziale degli episodi: Che tipo di persona sono? Preferirei essere in prigione ma essere onesto con me stesso e con il mondo? È più liberatorio che scappare? Questa è una delle domande finali che tutti si pongono".
E noi? Riusciremo a farla franca dopo questo finale di serie? L'appuntamento è il 14 maggio quando tutto questo finirà!