Dopo la pausa forzata nel mese di ottobre, la produzione per la sesta stagione di House of Cards – a detta di Netflix – avrebbe ricominciato. A seguito dell'uscita obbligatoria da parte di Kevin Spacey – protagonista di alcuni scandali -, il futuro di House of Cards era appeso ad un filo. L'unica certezza, la presenza dell'attrice Robin Wright, la quale ha accompagnato sin dal principio Spacey nel corso della Serie Televisiva.
Ma chi ci sarà ad accompagnare la Wright durante questa stagione conclusiva? Netflix ha finalmente deciso di svelare chi ci sarà all'interno del cast e chi, invece, ritornerà dopo una lunga assenza.
In questi ultimi otto episodi, insieme alla Wright sui nostri teleschermi ci saranno: Michael Kelly (Doug Stamper), Patricia Clarkson (Jane Davis), Campbell Scott (Mark Usher), Boris McGiver (Tom Hammerschmidt)  e Derek Cecil (Seth Grayson). Si sono invece uniti al cast i nominati Oscar, Diane Lane e Greg Kinnear; i due interpreteranno dei fratelli – ma ancora non è stato divulgato quanto influiranno a livello di trama i personaggi.
Ma la vera grande notizia è il ritorno dell'attrice Constance Zimmer, il cui personaggio Janine Skorky (giornalista investigativa), non si vedeva dalla quarta stagione.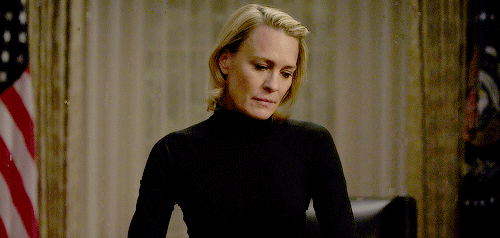 House of Cards è stata una colonna portante del catalogo dell'emittente streaming sin dal suo debutto, avvenuto nel lontano 2013. La Serie Tv fu il primo contenuto originale – di una lunga serie – che produsse direttamente Netflix. Soltanto per gli Emmy Awards, lo Show ha collezionato ben 53 nominations.
Netflix ha sempre dichiarato che le loro intenzioni erano di concludere House of Cards con una sesta stagione. Le accuse di molestie nei confronti di Spacey, non hanno mai influenzato quelli che erano i loro programmi nei confronti della Serie Televisiva. Ovviamente, una parte dei fan non è mai stata convinta di tutto ciò.
Cosa ne pensate? Secondo voi avrebbero dovuto evitare una sesta stagione o no?