Nuovo annuncio in casa ABC: nella stagione televisiva 2017/2018 arriverà lo spin-off di Grey's Anatomy incentrato su una caserma di pompieri. Questa nuova Serie Tv si aggiunge alla già lunga lista di telefilm prodotti da Shonda Rhimes: Scandal, How To Get Away With Murder, The Catch (cancellato dopo solo due stagioni) e Still Star Crossed, una nuova serie che seguirà la storia di Romeo e Giulietta subito dopo il loro suicidio (per tutti i dettagli, cliccate qui).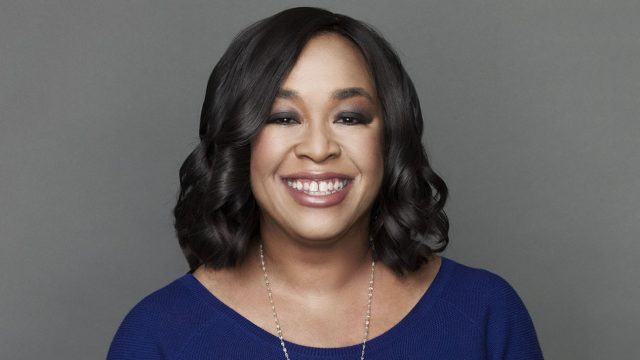 Il nuovo spin-off di Grey's Anatomy sarà ambientato a Seattle, proprio dove si trova l'ospedale della serie madre, e racconterà delle vite professionali e private dei vigili del fuoco che lavorano nella caserma. Ancora non si hanno notizie sulla messa in onda degli episodi, ma abbiamo fatto la conoscenza dei pompieri nell'ultimo episodio della tredicesima stagione di Grey's Anatomy, il quale è andato in onda giovedì sera negli Stati Uniti.
Channing Dungey, il presidente della ABC ha affermato:
Nessuno può intrecciare le storie dei rischi che corrono i vigili del fuoco con i drammi delle loro vite private meglio di Shonda. Seattle rappresenta il perfetto scenario per questo emozionante spin-off.
Lo spin-off, ancora senza titolo, sarà prodotto a livello esecutivo dalla stessa Shonda e da Betsy Beers (Scandal, Private Practice). La sceneggiatura sarà scritta da Stacy McKee (Grey's Anatomy).
Questo non è il primo spin-off che nasce da Grey's Anatomy. Infatti, dal 2007 al 2013 è andato in onda Private Practice con protagonista la dottoressa Addison Montgomery (Kate Walsh). Proprio nel 2013 venne discusso di realizzare una Serie sul personaggio di Owen, più precisamente sul suo passato nell'esercito e sul suo disturbo post-traumatico da stress.
A tal proposito, la produttrice ha detto:
Ogni tanto mi vengo delle strane idee. Quando abbiamo girato l'episodio nel quale vediamo il passato di Owen e del suo disturbo post-traumatico da stress, ho sempre pensato che fosse un mondo straordinario. Ci sono così tanti mondi su cui realizzare degli spin-off.