Dopo l'incredibile successo riscosso solamente dall'annuncio della produzione di Kaos, (potete trovare qui tutte le ultime novità) Netflix tenta ancora il colpaccio con la mitologia greca, questa volta con una serie animata.
È così che nasce la produzione di Gods & Heroes, anime che racconterà l'epicità degli dèi e degli eroi presenti nei miti greci.
Gods & Heroes è creata da Charley e Vlas Parlapanides, che hanno già collaborato con Netflix per l'adattamento live action di Death Note, e sarà disegnata da Powerhouse Animation, lo stesso studio che si è occupato dell'anime Castlevania.
La prima stagione avrà 8 episodi e racconterà le gesta di un figlio illegittimo di Zeus, un giovane uomo con la missione di salvare la sua terra, oltre che l'Olimpo. Troverà però enormi sfide durante la sua missione e dovrà sconfiggere i mostruosi ostacoli che alcuni dèi vendicativi metteranno sul suo cammino.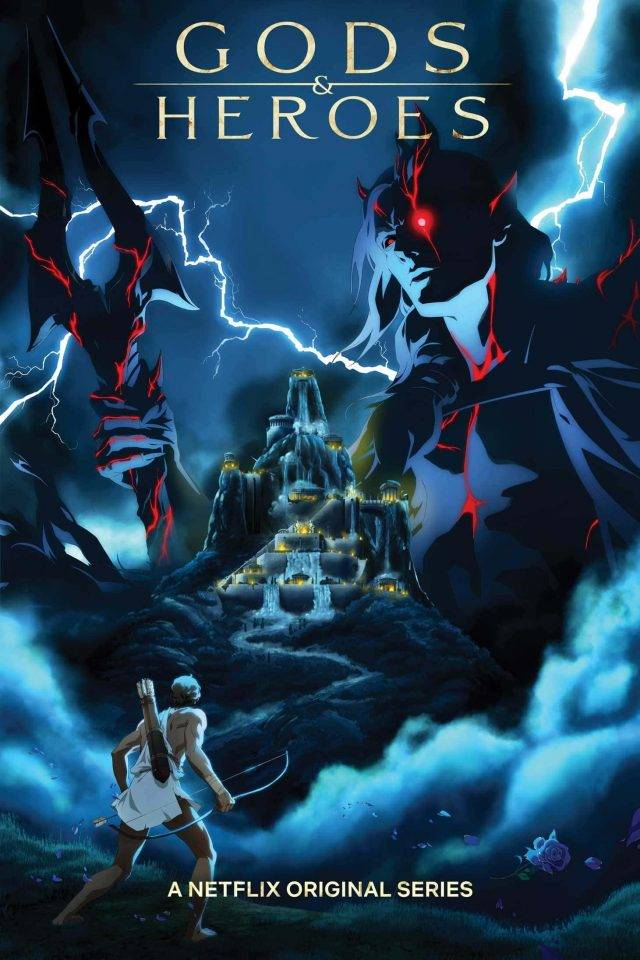 Il cast che darà voce ai personaggi di Gods & Heroes è già noto, primo fra tutti Jason O'Mara (Terra Nova e The Man in the High Castle) nei panni di Zeus e Claudia Christian in quelli di sua moglie Hera. Tra gli altri attori annunciati troviamo Mamie Gummer, Jessica Henwick, Derek Phillips, Chris Diamantopoulos e Melna Kanakaredes.
I creatori della serie hanno dichiarato:
In Gods & Heroes abbiamo voluto raccontare una storia del tutto originale, ambientata nel fantastico mondo della mitologia greca. Siamo grati agli straordinari partner creativi, a Netflix e Powerhouse Animation. Continuano a spingere lo sviluppo e la diffusione del genere anime in un modo che prima d'ora non avremmo mai immaginato.
John Derderian, capo divisione anime di Netflix, ha spiegato il motivo della scelta della mitologia greca anche per questo nuovo progetto:
Le tradizioni della mitologia e del folklore sono un terreno fertile per gli anime. Siamo entusiasti di esplorare le ambientazioni e i personaggi epici della mitologia greca nella nostra nuova serie Gods & Heroes. Charley e Vlas hanno una notevole esperienza nel raccontare storie avvincenti ambientate in mondi fantastici e siamo entusiasti di portare la loro visione unica degli Dei dell'Olimpo ai membri Netflix in tutto il mondo.