# #
Questa quarantena non sta portando solo cattive notizie: Game of Thrones sarà trasmesso integralmente su Sky dal 26 marzo al 2 aprile.
# #
L'iniziativa è sicuramente scaturita dalla volontà di tenere impegnate le persone costrette a rimanere nelle proprie abitazioni. E se rivedersi tutte le otto stagioni di Game of Thrones può aiutare a rispettare le regole, ben venga. La serie verrà trasmessa in modalità maratona su un canale Sky dedicato, ma sarà presente anche on demand e su Now Tv, dove resterà più a lungo.
Sul canale Sky Atlantic +1, sul canale 111, trasformato in Sky Atlantic – Il Trono di Spade per l'occasione, sarà possibile vedere tutta Game of Thrones.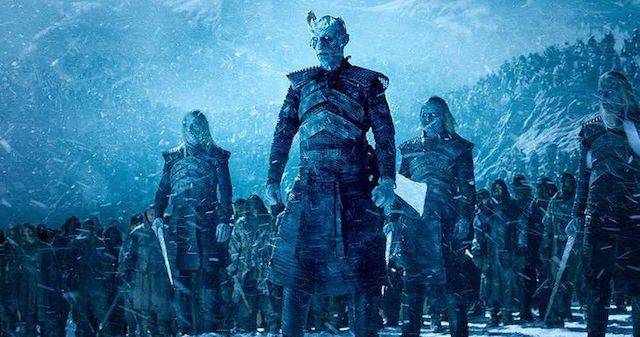 Trattandosi di una maratona, la programmazione sarà serrata: ogni giorno, una stagione. Ecco l'elenco dei giorni con i relativi appuntamenti, per non perdersi nemmeno un episodio:
# #
Giovedì 26 marzo: prima stagione
Venerdì 27 marzo: seconda stagione
Sabato 28 marzo: terza stagione
Domenica 29 marzo: quarta stagione
Lunedì 30 marzo: quinta stagione
Martedì 31 marzo: sesta stagione
Mercoledì 1 aprile: settima stagione
Giovedì 2 aprile: ottava stagione
Emilia Clarke, nel corso di un'intervista, ha dichiarato che si sarebbe aspettata che l'ultima stagione di Game of Thrones durasse di più: "Si sarebbe trattato di mostrare rispetto ai fan". Di recente è emerso che l'emergenza Covid-19 ha toccato marginalmente anche il cast della serie.
Indira Varma, Ellaria Sand nella serie tv, è risultata positiva al virus: purtroppo è solo l'ultima di una lunga serie di volti noti delle serie tv che hanno incontrato questo nemico insidioso.
Il mondo delle serie tv è stato inevitabilmente toccato, come tanti altri, dall'emergenza sanitaria che stiamo vivendo. Tra riprese cancellate, offerte di streaming gratis subito ritrattate, gesti di solidarietà e donazioni e Netflix che disattiva l'alta definizione per non sovraccaricare il traffico, sono settimane concitate anche per l'industria dell'intrattenimento.