Game of Thrones sta per finire, e tutti noi fan siamo letteralmente distrutti. Come faremo, senza la nostra serie preferita? Certo, di questa serie si parlerà ancora molto negli anni a venire, così come si parla ancora di Lost, Dexter e tutte le altre serie evento. Ma non sarà la stessa cosa. La magia che ci dava questa serie, fin dalla sua sigla, non tornerà più.
O forse sì?
La salvezza dalla nostalgia per Game of Thrones potrebbe venire proprio dallo stesso universo di Martin. Sono infatti cominciate le riprese della serie spin-off, il cui titolo provvisorio è Bloodmoon. La storia sarà ambientata migliaia di anni prima delle vicende narrate in Game of Thrones, nella cosiddetta Età degli eroi.
Un arco di tempo abbastanza ampio, che copre fino a 10000 anni prima delle vicende narrate nelle Cronache, dalla tregua stipulata tra i Primi Uomini e i Figli della Foresta, fino all'arrivo degli Andali e la conquista di tutto il Continente Occidentale.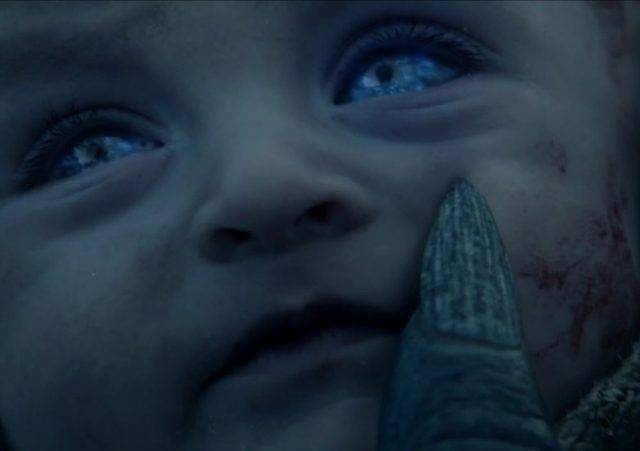 L'epoca di Brandon il Costruttore, leggendario Stark che eresse la Barriera, ma anche l'epoca di Azor Ahai, ancor più leggendario Guerriero della Luce. Non sappiamo esattamente in quale segmento di tempo sarà ambientato lo spin-off di Game of Thrones, ma la cosa certa è che servirà a fare un po' di chiarezza su alcuni misteri che la serie non ci ha spiegato. Uno fra tutti, la natura degli Estranei, quali sono i loro obiettivi, l'identità del Re della Notte e il lungo periodo di oscurità di cui abbiamo sentito raccontare nella primissima puntata.
Nel cast saranno presenti Naomi Watts, Josh Whitehouse, Naomi Ackie, Denise Gough, Jamie Campbell Bower, Sheila Atim, Ivanno Jeremiah, Georgie Henley, Alex Sharp, Toby Regbo, Miranda Richardson, Marquis Rodriguez, John Simm, Richard McCabe, John Effernan e Dixie Egerickx. La serie è creata da George Martin e Jane Goldman e le riprese hanno preso il via ben due settimane fa a Belfast.