Durante la messa in onda di Game of Thrones 7 siamo venuti a conoscenza della gravidanza di Cersei Lannister. Ma quello che non sappiamo, o per lo meno sospettavamo, è che sempre durante quella stagione Lena Haedey girò una scena traumatica sull'aborto del suo personaggio. Questa scena è stata solo girata e tagliata durante la messa in onda, ma confidiamo in cofanetti dvd con contenuti extra.
Anche durante l'ottava stagione, la Regina dei Sette Regni ha sempre ammesso di essere incinta (spacciando poi il figlio per figlio di Euron e no di Jaime). Alla luce di ciò dobbiamo supporre che in realtà non è mai stata incinta e che utilizzò il pretesto per cercare di far rimanere Jaime a King's Landing. In Game of Thrones 8 i Lannister hanno avuto il destino più tragico (tutti tranne Tyrion). Infatti, Jamie e Cersei sono morti schiacciati dalla Fortezza Rossa durante il penultimo episodio.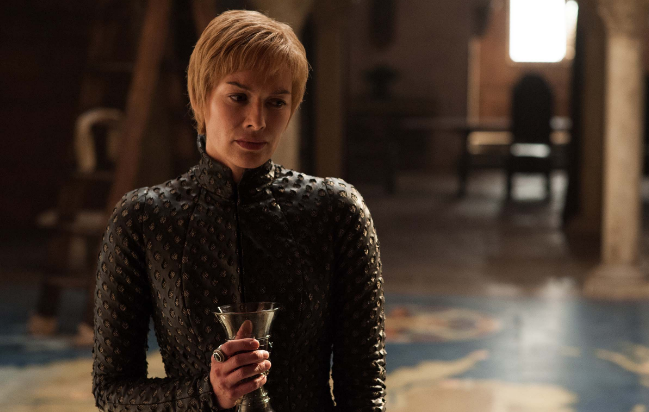 Durante il Comic-Con di Monaco, l'attrice ha detto di aver girato una scena nella settima stagione in cui il suo personaggio "ha perso il bambino ed è stato un momento davvero traumatico e importante per Cersei". C'è anche un video breve dell'intervista che trovate sotto:
L'ultima stagione di Game of Thrones ha lasciato molti fan con l'amaro in bocca. Per esempio a molti non è andata giù la morta così "scialba" di Cersei. E a dirla tutta, neanche a Lena Heady è piaciuta molto. Soprattutto pensando all'attrice: è stato un vero peccato perché era (e rimane) uno dei personaggi meglio strutturati in Game of Thrones. Sarà per sempre un mistero per cui questa scena sia stata tagliata. In particolare perché avrebbe messo Cersei su una luce completamente diversa dato che per lei l'unica cosa che conta sono i suoi figli.