# #
A quanto pare recitare in Game of Thrones non deve essere tutto rose e fiori. Secondo quanto rilasciato dall'attore John Bradley che dà il volto a Sam Tarly è effettivamente così. Il giovane John durante un'intervista a Shortlist ha fatto una sorta di lista, del perché recitare in Game of Thrones, non è così emozionante come si pensa. Passando in rassegna, a ruota libera, Sam Tarly si sfoga, partendo da un punto cruciale: il suo costume di scena.
# #
Ci sono alcuni bellissimi costumi in Game of Thrones, ma il mio non fa parte di quelli, che sembra essere stato ricavato da un tappeto Ikea. Quando Game of Thrones sarà finito, brucerò ufficialmente quel mantello.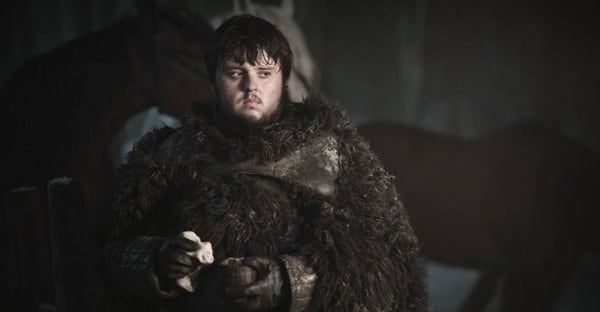 # #
Ma John, non si è fermato qui. La sua è una lunga lista, quasi quanto il giuramento dei Guardiano della Notte. Le lamentele continuano, passando alle varie location in cui abbia girato l'attore. La sua intervista continua così:
Se c'è un luogo nella Serie che vi appare scomodo e inospitale, c'è una buona probabilità che io compaia. Mi ricordo che mentre stavamo girando la prima stagione, a Belfast, mi sono accoccolato con Kit Harington e un altro paio di attori; non riuscivo ad immaginare un posto più freddo dove avrei potuto essere in quel momento. Ma due giorno però, mi è arrivata una e-mail nella casella di posta, con la dicitura "ISLANDA" nella parte iniziale. Capii che avevo parlato troppo presto.
John come Sam non deve essere molto fortunato. Ma forse le sue lamentele non sono del tutto infondate, però è pur vero che è un attore che fa parte di una Serie Tv famosissima e pluri premiata, quindi fossi in lui non mi lamenterei troppo.
E voi trovate "giuste" le lamentele di John Bradley? Noi ci accoccoliamo volentieri accanto a Kit, se vuole fare cambio!