Game of Thrones, Game of Thrones, Game of Thrones: ci sono periodi in cui non si parla d'altro. Il trono di spade è indubbiamente una delle Serie Tv più amate e chiacchierate di sempre. Avvincente, dinamica, piena di intrighi è davvero difficile rimanere estranei al fascino della trasposizione seriale del romanzo di George R. R. Martin. E se il potere è il protagonista, il sesso non ha di certo una piccola parte nelle vicende dei nostri eroi, anzi. Ne abbiamo parlato, ed è capitato che gli attori si trovassero nella posizione di dover addirittura difendere queste scene hard, ritenute da alcuni superflue ed esagerate.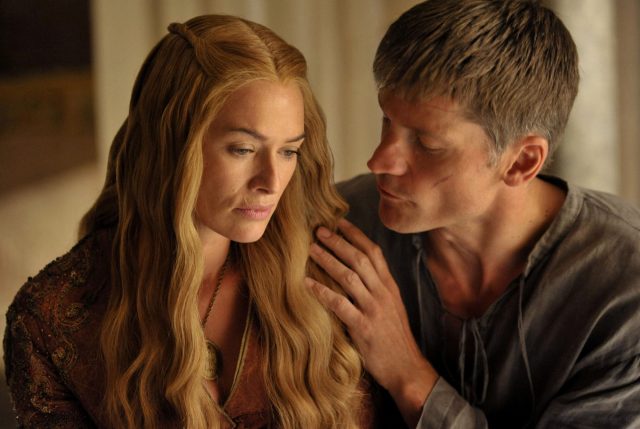 Ma se è vero che tutto il mondo è paese, oggi parliamo del rapporto complicato che hanno Russia e Game of Thrones. Nonostante questa Serie Tv sia molto seguita anche in quelle lande, già nel 2015 il politico russo Vitaly Milonov aveva chiesto di bandire lo show in quanto molti dei personaggi  sono, testualmente, "devianti sessuali". Egli aveva dichiarato su Izvestia, celebre testata russa:
Attraverso tali opere e la loro divulgazione, una nuova matrice viene inserita nella nostra coscienza, secondo la quale cose del genere sono normali.
Ma le critiche non sono finite qui. Il ministro della cultura russo, Vladimir Medinsky, sostiene che Il trono di spade non potrebbe mai essere prodotto in Russia: 
Un russo non sarebbe in grado di realizzare Game of Thrones, perché noi non riusciamo a dire senza ambiguità se i personaggi sono buoni o cattivi. Riusciamo invece a farlo, ad esempio, riferendoci al Principe Vladimir.
Per intenderci, il Principe Vladimir fu l'evangelizzatore della Russia, colui che, da pagano convertito, riuscì a convertire a sua volta la nazione al cristianesimo. Parrebbe, dunque, che agli occhi del ministro questa figura storica sia passata dall'incarnazione del Male a quella del Bene, senza contemplarne le sfumature intermedie. Una visione un po' manichea, oseremmo dire.
Quale personaggio sarebbe specchio vero dell'uomo se spogliato delle sue ambigue contraddizioni?