Già si pensava da tempo, ma ora abbiamo la conferma da parte della HBO. Game of Thrones tornerà ufficialmente con la sua ottava e ultima stagione nel 2019.
La notizia non è completamente nuova: già da un po' i fan sospettavano che la serie basata sui romanzi di George R. R. Martin non sarebbe andata in onda nel 2018. A darne prova era stato anche un video della HBO in cui si presentava la programmazione del 2018. Grande assente: proprio Game of Thrones.
I creatori e produttori David Benioff e Dan Weiss hanno dichiarato di voler prendersi il loro tempo per pianificare al meglio tutti gli episodi finali. Il loro obiettivo è quello di dare ai fan una stagione spettacolare e il più soddisfacente possibile.
I due saranno affiancati in qualità di registi da David Nutter (Arrow) e Miguel Sapochnik, che si è occupato della regia della Battaglia dei Bastardi. Benioff e Weiss scriveranno gli episodi affiancati da Bryan Cogman e Dave Hill, che hanno lavorato alla sceneggiatura anche nelle passate stagioni.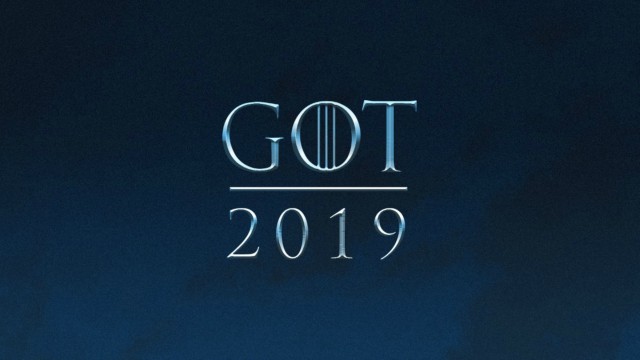 Anche se l'anno è ufficiale, resta da scoprire la data di messa in onda. Purtroppo è ancora troppo presto per avere un giorno definito, ma possiamo supporre che la Serie tornerà in primavera.
Infatti, a eccezione della settima stagione (iniziata nel luglio 2017), le stagioni precedenti sono andate in onda durante la primavera, con il primo episodio solitamente in aprile. Quindi, si può ipotizzare il ritorno per i mesi primaverili del 2019.
L'ultima stagione sarà composta da 6 episodi, di durata maggiore rispetto a quelli delle precedenti stagioni. L'ottava stagione porterà a chiusura la storia del gioco del Trono e la lotta contro gli Estranei, almeno dal punto di vista della Serie Tv.
La storia raccontata nei libri, infatti, è ancora in aperto svolgimento. Alla conclusione de Le Cronache del Ghiaccio e del Fuoco di George R. R. Martin mancano due volumi: The Winds of Winter e A Dream of Spring.
Che, in attesa della Serie Tv, il 2018 ci porti finalmente un nuovo romanzo?