Lo scorso lunedì sono state annunciate le nomination ai Golden Globe 2020 e, a gran sorpresa, Game of Thrones ha ricevuto un'unica candidatura: quella di Miglior attore in una serie televisiva drama a Kit Harington.
È la prima nomination per il nostro Jon Snow, e competerà con attori del calibro di Brian Cox per Succession, Rami Malek per Mr. Robot, Tobias Menzies per The Crown e Billy Porter per Pose.
L'attore ha parlato della sua nomination con l'Hollywood Reporter:
Mi immagino seduto lì, al tavolo da solo, come il "loner throner".
La verità è che non mi aspettavo di essere nominato. Sicuramente pensavo che lo show potesse ricevere nomination.
Ero a casa, stavo imparando delle battute, e il mio ufficio stampa ha chiamato. È stato davvero inaspettato e meraviglioso.
Ogni volta volta che provo a dire addio a Game of Thrones, arriva qualcosa che mi ricorda tutta la storia. Questo è uno di quei momenti.
Devo ringraziare la HFPA (Hollywood Foreign Press Association) per avermi nominato. Abbiamo passato tanti anni in compagnia della serie e ovviamente ho amato ogni singolo momento. Ho adorato il personaggio.
È una sensazione strana, ma mi sento felice per lui, per Jon, se ha in qualche modo senso.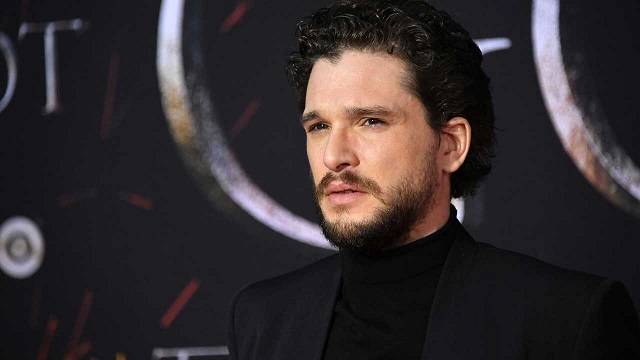 Kit ha anche detto che sentirà la mancanza dell'intero cast alla cerimonia dei Golden Globe di quest'anno, che si svolgerà il 5 Gennaio.
Ovviamente, sono triste che Emilia (Clarke), Peter (Dinklage) e il resto del cast non saranno con me, o David (Benioff) e Dan (Weiss). Avrei voluto fossero tutti nominati, penso che avrebbero dovuto esserlo.
Sono felice per la mia nomination, e vorrei la serie fosse rappresentata di più, ha vinto un Emmy e non è stata nominata ai Golden Globe. Quindi, cercherò di rappresentarlo io, farò del mio meglio.
Questa nomination chiude un cerchio. È la maniera migliore per dire addio al personaggio, per dire addio alla serie. Secondo me, è perfetto.
In bocca al lupo al nostro Kit!
LEGGI ANCHE – Peter Dinklage sulle critiche al finale di Game of Thrones: «È come quando rompi con qualcuno»