Questo 2018, per molti seriali dipendenti, ha avuto un vuoto quasi incolmabile: l'assenza di Game of Thrones dal piccolo schermo. Con il debutto dell'ottava stagione che avverrà l'8 Aprile del 2019, i fan della serie tv targata HBO hanno ancora tempo per discutere delle varie teorie.
Una di queste, al termine della settima stagione, vedeva protagonista il personaggio dell'attrice Lena Headey, ovvero Cersei Lannister. Per chi ricorda gli avvenimenti dell'ultima stagione, la parola "gravidanza" dovrebbe far suonare qualche campanello d'allarme.
Durante la stagione, il personaggio della Headey annunciava la gravidanza prima al suo amante nonché gemello Jaime e successivamente a Tyrion, fratello minore e odiato.
Una gravidanza che, a detta di molti fan della serie televisiva, poteva essere l'ennesimo stratagemma di Cersei per arrivare al suo obiettivo. D'altro canto, la manipolazione da parte di Cersei è un arte che abbiamo imparato a conoscere sin dalla prima stagione e che nel corso degli anni è riuscita a rendere ancora di più efficace.
Sembrerebbe però che quella fetta di appassionati dovrà ricredersi.
Alcuni copioni delle scorse stagioni di Game of Thrones sono stati esposti alla visione del pubblico alla biblioteca del Writers Guild of America West.
Questi copioni hanno svelato non solo numerosi segreti della serie tv, ma anche confermato la gravidanza di Cersei.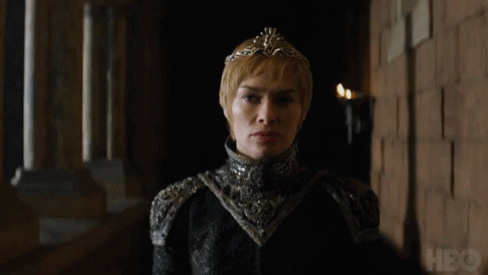 Entrambe le descrizioni all'interno delle sceneggiature esposte dimostrano che il personaggio della Headey non aveva alcuna intenzione di manipolare i fratelli.
Nonostante questa conferma arrivi direttamente dai copioni, i produttori di Game of Thrones non hanno ancora affermato che tutto ciò sia vero. Alcuni hanno teorizzato che Benioff e Weiss possano decidere di rendere la gravidanza fasulla: ma tutto ciò sarebbe inverosimile.
Un altro Lannister, dunque, si sta facendo strada nel mondo di Westeros.
Che conseguenze potrebbe avere sulla guerra?
Ma soprattutto, Cersei utilizzerà questo figlio per vincere nuovamente l'amore e la fedeltà di Jaime, il quale iniziava a dubitare della sorella e Regina?