C'è veramente tanta attesa per l'ottava e ultima stagione di Game of Thrones: tutti i fan sono curiosi di scoprire come si concluderà questa fortunata serie tv HBO. Riuscire a carpire indiscrezioni è però molto difficile: gli ultimi sei episodi sono stati filmati in completa segretezza, tanto che la HBO ha adottato una nuova tecnologia contro gli spoiler.
Man mano che ci avviciniamo alla data di uscita – che dovrebbe collocarsi nella prima metà del 2019 – qualche dettaglio in più emerge tramite canali ufficiali e riviste, come la prima foto ufficiale della stagione.
Entertainment Weekly ha infatti rilasciato la prima immagine dell'ottava stagione di Game of Thrones, che ritrae Jon Snow (Kit Harington) e Daenerys Targaryen (Emilia Clarke) abbracciati. I due sono personaggi fondamentali all'interno della serie: la scorsa stagione ha visto la nascita della loro alleanza politica e anche di un sentimento romantico reciproco.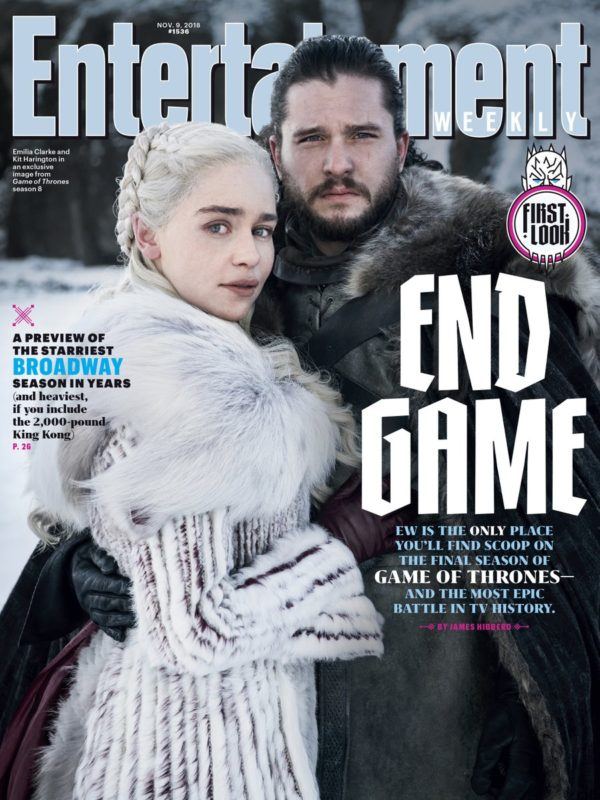 Dell'ottava stagione il produttore esecutivo Bryan Cogman ha detto:
"La nuova stagione si concentra su tutti questi personaggi che si uniscono per combattere un nemico comune, affrontare il proprio passato e cercare di capire che tipo di persona vogliono essere di fronte alla certezza della morte. È una stagione finale incredibilmente emozionante e dolce-amara, e penso che renda onore a quello che l'autore George R. R. Martin voleva fare".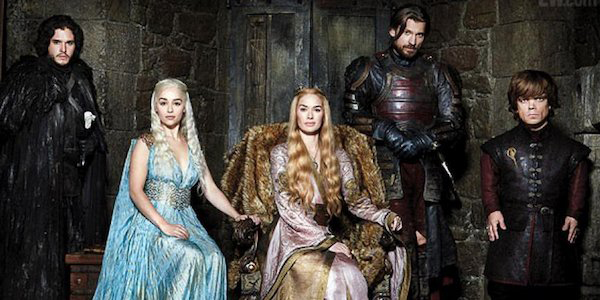 Cast e troupe hanno filmato i sei episodi dell'ottava stagione in dieci mesi, controllando che ogni dettaglio fosse perfetto. Kit Harington ne ha parlato dicendo:
"È stato un lavoro continuo; scene che cinque anni fa avremmo filmato in un giorno, nell'ultima stagione sono state realizzate in cinque. Vogliamo che sia tutto perfetto".
La Clarke ha aggiunto:
"I controlli delle inquadrature sono più lunghi, i costumi sono migliori, il trucco e parrucco è più preciso. Ogni scelta, ogni conversazione, ogni comportamento ha quell'aria da 'questa è la fine'. Tutto sembra più intenso".
L'ottava stagione di Game of Thrones è purtroppo ancora lontana: speriamo di poter avere qualche dettaglio in più nei prossimi mesi!