L'arte dell'improvvisazione è tendenzialmente una dote non richiesta a un grande attore di serie tv, ma quando è presente sa fare davvero la differenza. Lo dimostra, per esempio, Neil Flynn, capace di improvvisare di sana pianta per nove stagioni la stragrande maggioranza delle battute del suo Inserviente in Scrubs. E ne sa qualcosa anche la bravissima Emilia Clarke, meravigliosa nel fare altrettanto addirittura per un intero dialogo in una lingua non sua. Una lingua di nessuno a dire la verità, visto che si parla del valyriano creato da George R.R. Martin per la saga di Game of Thrones.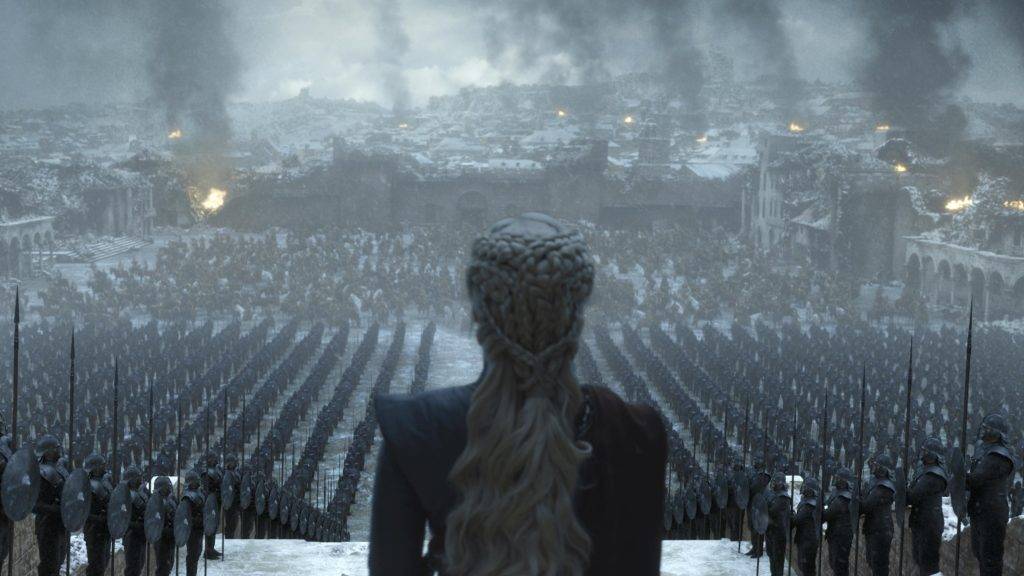 La testimonianza è di Jeremy Podeswa, arrivata nel corso di un'intervista a Entertainment Weekly. Regista di diversi episodi di Game of Thrones, ha diretto anche un episodio della quinta stagione nel quale era previsto inizialmente un dialogo in inglese, poi tradotto in valyriano per volere degli showrunner della serie, David Benioff e Dan Weiss.
Solitamente c'è una grande preparazione per questo genere di cose. Invece la Clarke ha dovuto improvvisare tutto e ha avuto un monologo credibile prima di dar fuoco al ragazzo.
Continua Podeswa:
Sono andato da Emilia e ho pensato: "Sto per chiederti qualcosa di davvero grande, ma sarebbe possibile trovare un modo per farlo in valyriano?". Ha risposto: "Certo, penso di poterlo fare'. E ribatto: "'Sul serio?". Poi se n'è andata e ha messo insieme sensatamente cose che il personaggio aveva detto in passato. È tornata e in dieci minuti aveva un monologo.
E infine:
Non era proprio vero valyriano, ma nessun fan l'ha mai notato. Ha fatto un ottimo lavoro.
Alla faccia di chi sostiene che Emilia Clarke non sia stata un'interprete all'altezza della mastodontica Daenerys di Game of Thrones, questo aneddoto leva ogni dubbio una volta per tutte.