Essere Emilia Clarke oggi deve essere un duro lavoro. L'attrice di Game of Thrones si è da poco esposte sulla sua mancata partecipazione alla saga di 50 sfumature (in questo articolo vi sveliamo perché) e adesso è convinta che Beyoncé la odi. Come sappiamo l'ottava stagione di Game of Thrones ha portato alla deriva il personaggio di Dany: da regina a regina pazza. La voglia di conquistare i Sette Regni l'ha davvero ridotta come il padre e per questo ha fatto una brutta fine.
Ecco cosa ha detto a posteriori riferendosi all'incontro con la cantante nella cerimonia post Oscar 2019: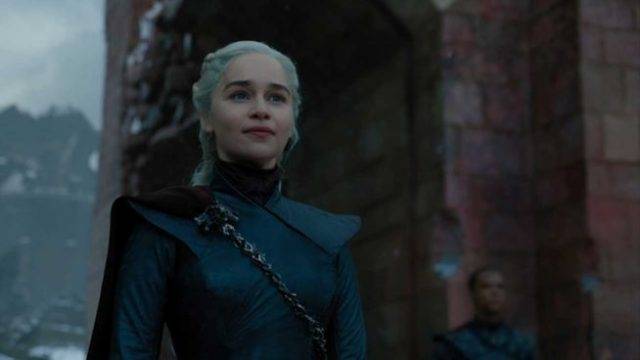 Ho questa visione, questo angelo, questa donna incredibile che fluttua verso di me. Non riuscivo a controllarmi. E Beyoncé mi dice: 'Oh mio Dio è meraviglioso poterti conoscere, penso tu sia veramente brillante'. Non potevo reggere. Stavo per scoppiare in lacrime. Potevo vedermi riflessa nei suoi occhi. Ho avuto la sensazione che lei pensasse: 'Oh no, ho frainteso. Questa ragazza è pazza e non avrò una vera conversazione con nessun'altra celebrità. Sto conversando con una fan impazzita che mi guarda come un coniglio sotto i riflettori'. Che era esattamente ciò che ero. Infatti, le ho detto: 'Ti ho vista nei concerti dal vivo e penso tu sia meravigliosa'. Ma quello che volevo urlarle era: 'Ti prego, ti prego amami ancora anche quando avrai scoperto che il mio personaggio si trasformerà in un'omicida e una dittatrice. Ti prego continua a pensare che io rappresenti ancora le donne nello loro veste più favolosa!".
Ovviamente a differenza di Snoop Dog (che ha pubblicato un video mentre guardava il finale) non sappiamo con certezza cosa abbiamo pensato Queen B. ma sicuramente sarà stata più arrabbiata con D&D che con Emilia!