Immagina Cinquanta sfumature di grigio con Emilia Clarke come Anastasia Steele invece di Dakota Johnson. La Clarke in una passata intervista ha detto di aver rifiutato il ruolo per le scene di nudo. Ecco cosa ha raccontato a The Hollywood Reporter in origine: "Avevo fatto scene di nudo prima e mi preoccupavo di essere etichettata in caso avessi dovuto farlo di nuovo". Infatti, già all'inizio di Game of Thrones Emilia ha girato molte scene di nudo.
Ma ecco cos'altro ha detto Emilia sulla regista di 50 sfumature e sul suo lavoro passato:
"Sam Taylor-Johnson è una maga. La amo e penso che la sua visione delle cose sia magnifica. Ma l'ultima volta che sono stata nuda in una scena è stato molto tempo fa e da allora l'unica domanda che mi viene fatta è su quella, solo perché sono donna. Ed è terribilmente fastidioso, perché ho girato quella scena per il personaggio, non perché qualcuno potesse mettersi a controllare come sono fatte le mie tette, per l'amor di Dio!"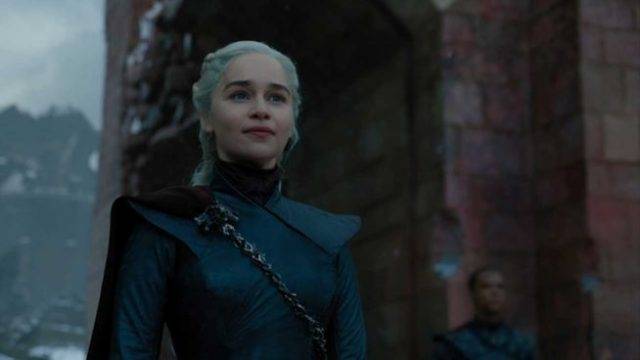 Dire di sì a 50 Sfumature, in cui tutto è basato sulla sensualità e sul sesso e sul nudo e tutte quelle cose, sarebbe stato come mettersi volontariamente in una situazione del genere e, quindi, non essere mai più in grado di guardare qualcuno negli occhi e dire 'No, non puoi continuare a farmi domande su questo argomento'".
Ma l'intervista della Clarke non finisce qui. Se in questo articolo vi abbiamo parlato dei programmi di Maisie Williams sul futuro di Game of Thrones. In questo caso anche la Madre dei Draghi si aggiunge alla lista: anche lei non ha intenzione di intraprendere un nuovo progetto con la saga. Come lei stessa ha dichiarato: "Non voglio fare parte di qualcosa che ha una seguito e poi un altro e un altro ancora".