Fan di Game of Thrones gioite. Abbiamo trovato il nostro Azor Ahai, colui che porterà la pace a Westeros. La sua incarnazione non è Jon Snow e non è nemmeno uno dei personaggi della serie. Il suo nome è Elmo.
Il cross-over che nessuno si aspettava
In un piccolo cross-over tra le serie di Game of Thrones e Sesame Street, vediamo l'incontro tra Cersei, Tyrion Lannister e il nostro scintillante cavaliere Elmo. Nella simpatica scena partecipano quindi proprio gli attori Lena Headey e Peter Dinklage.
La soluzione proposta da Elmo è molto semplice: rispetto reciproco. Qualcuno chiami George Martin e gli dica che la storia di Game of Thrones è finita anche senza di lui, ma soprattutto che il cavaliere Azor Ahai è tornato.
All'inizio delle avventure della serie, Melisandre aveva raccontato di una profezia secondo cui la storia del regno di Westeros fosse ciclica. Il grande inverno, la battaglia con gli estranei, la lotta per il trono e l'eroe che risorgerà per riportare tranquillità sono tutti elementi che si ripetono da secoli attraverso le generazioni.
La profezia dell'Azor Ahai parlava di Elmo?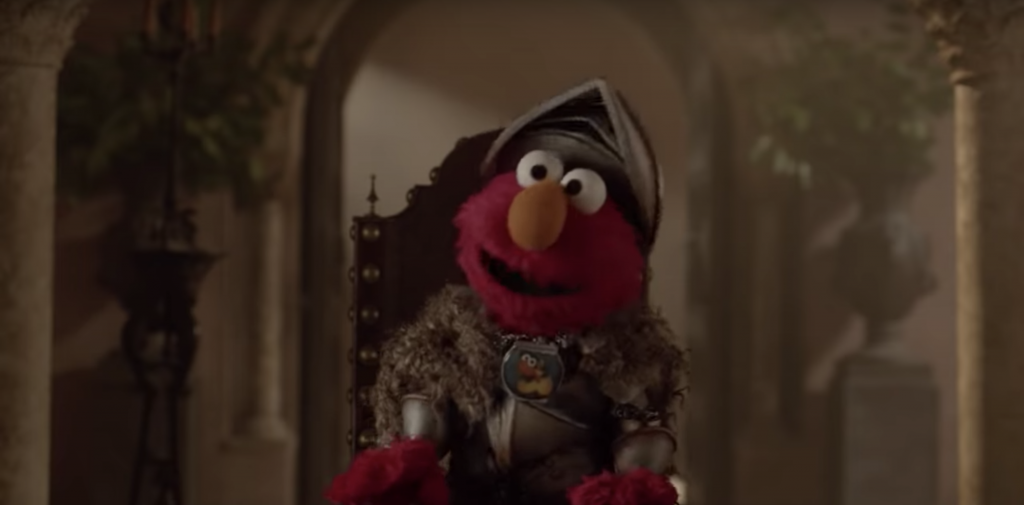 Negli antichi libri di Asshai sta scritto che verrà il giorno, dopo la lunga estate, in cui le stelle sanguineranno e il respiro gelido delle tenebre scenderà a incomberà sul mondo. In questa ora terribile, un guerriero estrarrà dal fuoco una spada fiammeggiante. Quella spada sarà la Portatrice di Luce, la Spada Rossa degli Eroi, e colui il quale la impugnerà sarà Azor Ahai reincarnato. E di fronte a lei le tenebre fuggiranno.
La strega rossa aveva inizialmente creduto che l'Ultimo Eroe fosse Stannis Baratheon e aveva a lui affidato ogni suo servizio. Stannis però non era il prescelto e la sua presunzione lo ha portato alla rovina.
Ora abbiamo finalmente trovato l'eroe che salverà il regno risolvendo ogni problema. Chi si aspettava che proprio il piccolo Elmo di Sesame Street sarebbe stato l'eroe di cui Game of Thrones aveva bisogno?
Qui sotto il video del cross-over di Game of Thrones e Sesame Street