# #
Fan di Game of Thrones, siete stanchi? L'attesa per questa settima stagione vi logora dentro? Siete in piena sessione invernale? Il VIIINOOH inizia a non bastarvi più? Vi sentite un pò come Robert Baratheon in preda ad un panciotto troppo stretto per voi?
# #
Bene noi di Hall of Series abbiamo trovato la giusta soluzione per voi: LA BIRRA. Beh noi fan potremmo non essere i degni eredi del Trono di Spade, non faremo parte della nobiltà che sorseggia viiinoh e per fortuna non siamo imparentati con Cercei Lannister, facciamo parte del popolo è quella che vogliamo è solo una birrozza a fine giornata per dissetarci.
La notizia arriva direttamente da Bruxelles, dove la birreria Ommegang si è dilettata a rendere il posto del fandom, sicuramente un posto migliore. Ecco a voi le tre tipologie di birre dedicate alle tre delle casate più importanti dello show: i Lannister, gli Stark e i Targaryen.
# #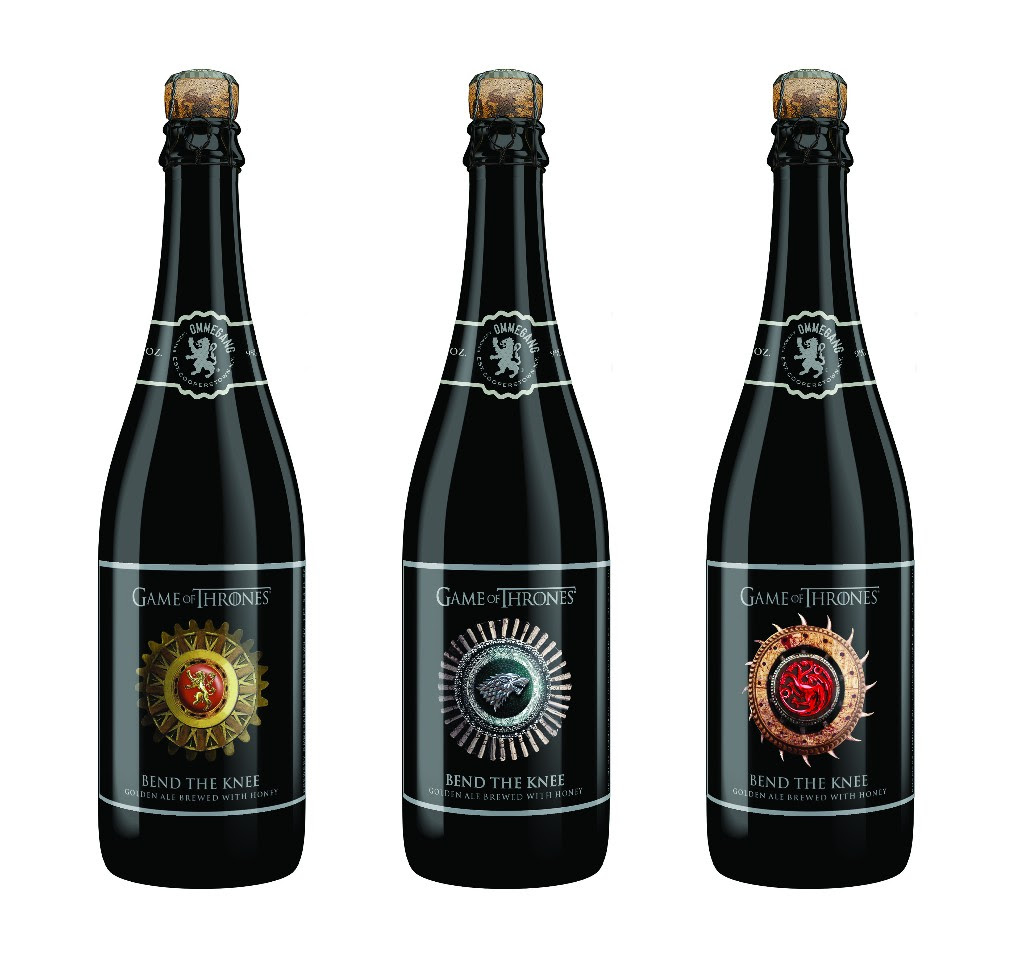 Non è la prima volta che la Brewery Ommegang crea, in associazione con la HBO, una birra ispirata a Game of Thrones ricordiamo infatti la Valar Dohaeris Tripel Ale.
Bill Wetmore, il presidente della Brewery Ommegang ha dichiarato in merito:
"Quando abbiamo capito il tema della prossima stagione, abbiamo pensato che Valar Dohaeris sarebbe stato il perfetto nome per la nuova birra e di imbottigliare di nuovo anche la Valar Morghulis. L'idea dell HBO di fare una confezione da collezione sarà sicuramente un successo tra i fan, ha un aspetto fantastico e credo che gli appassionati la acquisteranno in massa per regalarla o per collezionarla."
E voi andreste a bere la birra della vostra Serie Tv preferita in base alla casata che preferite di più? E con quale personaggio? Non chiedetelo a Cercei, per favore lei preferisce il viinoh!
Siamo sicuri di una cosa però dopo una o due di queste birre, sarete un pò come Jon Snow… traete voi le conclusioni in merito!