Il suo elmo sovrastato dalla decorazione a forma di una falce di luna crescente è forse il simbolo più iconico del samurai. In questo simbolo vive e riecheggia la memoria di un uomo: Date Masamune. Con lui Netflix ha deciso di giocarsi le sue prossime carte. Il colosso americano ha infatti dichiarato di voler produrre una docu-storia sulla sua vita e le sue imprese, definendo la serie tv un vero e proprio Game of Thrones del Giappone feudale.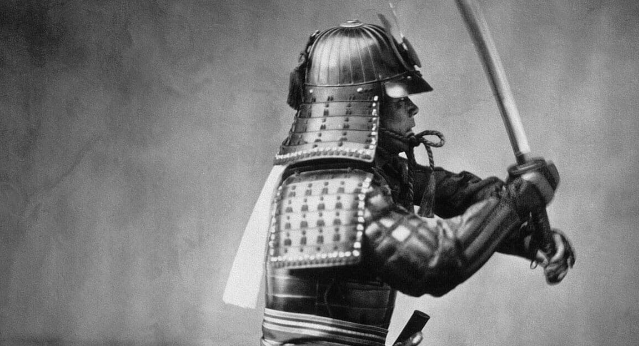 La notizia pubblicata in esclusiva da Deadline pochi giorni fa ha rivelato anche il titolo della serie tv, Age of Samurai: Battle for Japan, e racconterà di come Masamune e gli altri padri fondatori abbiano combattuto con valore più di 400 anni fa per porre fine alle lotte e alle divisioni. Stati feudali che con tenacia e sacrificio si sono battuti per la supremazia e il controllo dell'intero Giappone.
Proprio come in Game of Thrones vivremo battaglie, intrighi e un pizzico di politica. Nessuna sfumatura fantasy questa volta ma solo la dura e cruda realtà. Per gli amanti della storia e la cultura Giapponese è un'occasione imperdibile ma anche per tutti coloro che vogliono addentrarsi in un percorso storico che pochi in occidente conoscono.
Date Masamune è ricordato per il suo soprannome One-Eyed Dragon. Questo per la sua particolarità di avere un solo occhio. Ad oggi diverse interpretazioni: la più accreditata lo vede coinvolto a combattere contro il vaiolo e strapparsi l'occhio infetto per sopravvivere. Un uomo duro e violento che secondo la leggenda avrebbe ucciso il fratello minore assicurandosi la successione.
Con queste premesse il paragone con Game of Thrones potrebbe non essere troppo azzardato e Netflix potrebbe regalarci una chicca inaspettata. Age of Samurai: Battle for Japan è in co-produzione con Blu Ant Media-run Smithsonian Canada, ed è già in lavorazione con location sparse tra Giappone, Stati Uniti e Canada.
Non ci resta che incrociare le dita e credere alle parole di Netflix: siete pronti a vivere un Game of Thrones più realistico e dallo stampo orientale? Se la risposta è positiva, tenete duro, la serie tv potrebbe approdare in streaming entro fine anno.