Game of Thrones inizia ad avviarci a quella che sarà la conclusione per il mondo di Westeros e dei suoi personaggi. A parlare del suo personaggio e delle conseguenze del quarto episodio è proprio Nikolaj Coster-Waldau, interprete di Jaime Lannister.
Nell'ultimo episodio abbiamo visto finalmente Jaime e Brienne vivere a pieno la loro passione andando a letto insieme. La gioia di Brienne e dei fan è stata però brutalmente spezzata dalla decisione di Jaime di partire per Approdo del Re e chiudere i conti in sospeso con la sorella.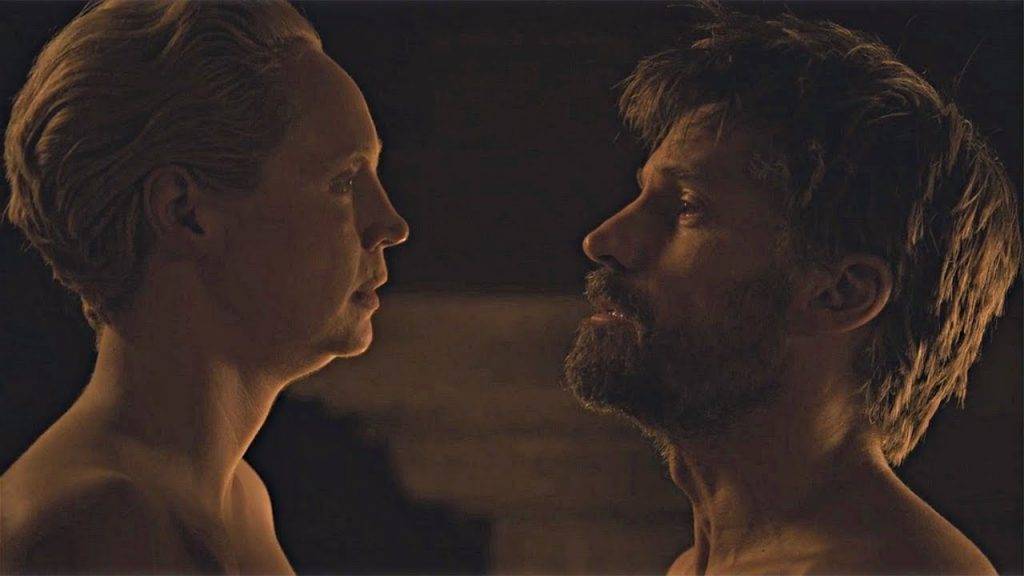 Brienne e Jaime non possono stare insieme… ancora
Nikolaj Coster-Waldau ora si apre sul percorso del suo personaggio e del perché la sua scelta appare alla maggior parte degli spettatori improvvisa.
In precedenza eravamo abituati ad avere un'intera stagione per arrivare ad un punto specifico. Ora, improvvisamente, molte cose accadono rapidamente. Ci sono molte cose che ovviamente non vediamo, sullo schermo, tutti quei momenti, ma comunque devi formularli nella tua mente, se sei un attore. O almeno parlarne. E c'è stato molto lavoro nel collegare tutti quei puntini tra di loro.
L'attore ha anche spiegato la sua visione sulla decisione della scorsa stagione, dove Jaime abbandona Cersei e decide di combattere a Grande Inverno.
Nikolaj Coster-Waldau paragona il rapporto tra Jaime e Cersei al suo matrimonio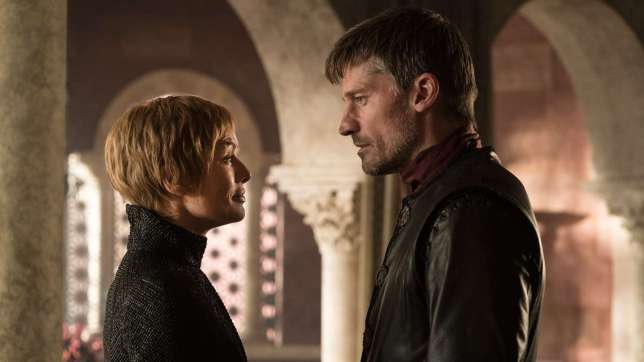 "Non ti amo più, vedo il tuo bluff, e tu non puoi più farmi del male perché mi hai già spezzato il cuore. Non puoi farmi più male di quanto me ne hai già fatto". Questo è, naturalmente, detto in un momento di passione. Chissà se è vero? Sono quasi sposato da 20 anni, il 6 giugno sarà il nostro 20° anniversario e sono molto, molto fortunato. Ho una moglie meravigliosa. Ma in oltre 20 anni ci sono momenti in cui ci si scontra. E puoi essere così arrabbiato che per un secondo, nella tua passione e rabbia, puoi mandare al diavolo qualcuno. Naturalmente, tre secondi dopo ti dici: "No, no, no. Cosa sto facendo? Cosa sto pensando?" Credo che le emozioni fondamentali siano le stesse in ogni relazione. Come impostazione per la stagione che stiamo girando ora, è stato semplicemente fantastico.
La situazione tra amore e giochi di potere si complica sempre di più considerata la fine che si avvicina. Saranno proprio gli ultimi due episodi di Game of Thrones a dare un verdetto su questa intricata situazione.