La figura di Francesco Totti continua a mantenere un appeal e una presa non indifferente. Per questo motivo la casa di produzione Wildside che ha all'attivo serie di successo come The Young Pope e The New Pope di Paolo Sorrentino sta mettendo in cantiere una serie dedicata alla vita dell'ex capitano della Roma.
La stesura della sceneggiatura, tratta dalla autobiografia dello stesso Francesco Totti, non è ancora terminata ma la produzione si è già mossa per quanto riguarda il casting. Finora è stato già confermato il volto del giovane Francesco che sarà affidato a Pietro Castellitto, figlio di Sergio. Grazie alle riprese fatte presso il campo della Longarina, dove Francesco Totti è solito giocare partitelle a otto, sono stati scritturati alcuni suoi compagni di squadra per interpretare i vari Florenzi, De Rossi e Paulo Sergio. La controfigura per le movenze in campo invece sarà Fabrizio Romondini, storico compagno di squadra nelle giovanili e suo carissimo amico.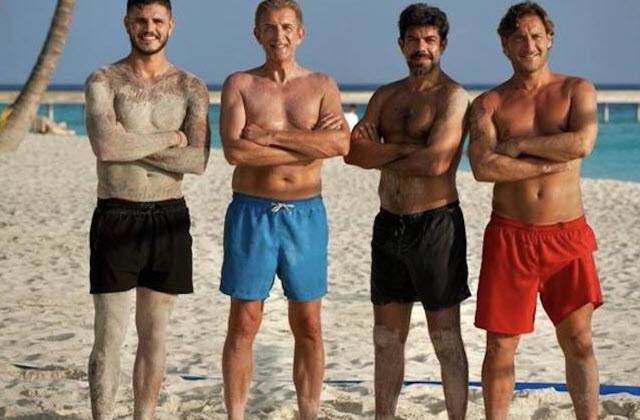 Le scelte di Saverio Costanzo, a cui è affidata la produzione della serie, per gli attori che dovranno interpretare i parenti di Francesco Totti sembrano ricadute per ora su Maurizio Costanzo, nei panni del papà Enzo e di Claudia Gerini per interpretarne la madre da giovane. Nella parte di Francesco da adulto invece tutte le voci portano nella direzione del più amato attore dell'attuale panorama italiano: Pierfrancesco Favino. Da quanto si è potuto apprendere la scelta di Pierfrancesco è stata avvallata anche dallo stesso Francesco Totti. Anche in virtù del profondo legame d'amicizia che lega i due ormai da molto tempo.
Come sempre vi terremo aggiornati sugli sviluppi della produzione e sui tempi di realizzazione.
Oltre ovviamente sul proseguo del casting che dovrà affrontare anche la ricerca di un Francesco Totti bambino in aggiunta a tutta una serie di personaggi, più o meno conosciuti, che hanno intersecato e costellato la vita e la carriera del campione della Roma e della Nazionale.
LEGGI ANCHE – La vita di Francesco Totti diventa una Serie Tv