Negli ultimi anni il fantasy ha avuto grande successo con Game of Thrones, nato dai romanzi di George R. R. Martin. Ora che la serie tv si è conclusa, nuovi progetti ci porteranno nel mondo del fantastico: tra questi l'adattamento televisivo del Ciclo di Earthsea.
Secondo quanto riporta Deadline, la casa di produzione americana di cinema indipendente A24 e Jennifer Fox, produttrice di Nightcrawler, si sono uniti per dar vita a una serie TV basata sul Ciclo di Earthsea, nato dalla penna della scrittrice Ursula K. Le Guin.
A24 e Fox sono al momento alla ricerca di un network.
Prima di morire nel gennaio del 2018, Le Guin aveva dato la sua benedizione per realizzare una serie di film dalla sua opera letteraria. L'adattamento è stato poi ripensato come serie televisiva.
Il Ciclo di Earthsea (conosciuta in Italia anche come Terramare) è una serie di romanzi e racconti iniziati nel 1968 con Il mago di Earthsea. È composta da cinque romanzi e otto racconti, ambientati in un arcipelago fantasy con centinaia di isole, minacciato da chi usa la magia per ottenere potere e sconvolgere l'equilibrio del mondo.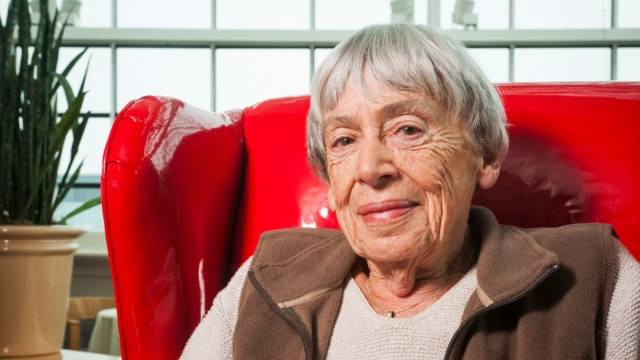 Le Guin è una delle principali autrici di fantasy e fantascienza; la saga di Earthsea è stata paragonata al Signore degli Anelli di J. R. R. Tolkien.
Di questo adattamento televisivo Jennifer Fox dice:
"Ursula Le Guin è una leggenda letteraria con un grande successo di pubblico. I suoi lavori sono stati tradotti in qualsiasi lingua del mondo. È seconda solo a Tolkien nel genere fantasy; prima che morisse l'anno scorso, ha acconsentito ad affidarmi il suo progetto più caro.

Dunque questo progetto rappresenta per me una priorità e l'opportunità di creare un pezzo iconico della cultura americana".
Anche Theo Downes-Le Guin, figlio di Ursula, ha parlato del progetto:
"Da tempo Ursula sperava di vedere un adattamento di Earthsea che combinasse le sue idee e parole con la narrazione visiva.

Mi sento molto fortunato: Jennifer Fox e A24 hanno esperienza nella produzione e riusciranno a portare sullo schermo l'intensità narrativa e morale di mia madre".
Nell'attesa di scoprire di più su questa serie, altri fantasy stanno arrivando: tra queste Il Signore degli Anelli su Amazon, Queste Oscure Materie sulla BBC e The Witcher su Netflix.