Kat Dennings non si ferma dopo aver dovuto dire addio al personaggio che l'ha resa famosa: Max Black di 2 Broke Girls.
La chiusura di 2 Broke Girls dopo 6 stagioni è stato un duro colpo, ma bisogna superare lo shock e andare avanti proprio come ha intenzione di fare la Dennings.
Quest'ultima sarà la protagonista di una nuova Serie dal titolo Dollface, distribuita dal servizio streaming Hulu.
Dollface sarà la storia di una giovane donna, interpretata dalla Dennings, che è stata mollata dal suo ragazzo di una vita.
La Serie si concentrerà sul dopo-rottura ed esaminerà le nuove dinamiche a cui la protagonista si dovrà adattare.
Ritrovarsi da sola senza esserne abituata, avendo sempre avuto qualcuno su cui contare, crea delle situazioni strane e nuovi equilibri. La protagonista si dovrà rimboccare le maniche e avvicinarsi alla vita di donna single cercando di riallacciare i rapporti con le persone che aveva lasciato indietro durante la sua relazione.
In qualche modo la situazione della protagonista di Dollface può avere punti in comune con Caroline in 2 Broke Girls, in fondo anche Caroline si è trovata a vivere una vita sconosciuta e capire come barcamenarsi in queste nuove dinamiche.
Per la Dennings sarà utile prendere spunto da questo personaggio, potrebbe essere un modo per non lasciare andare del tutto 2 Broke Girls.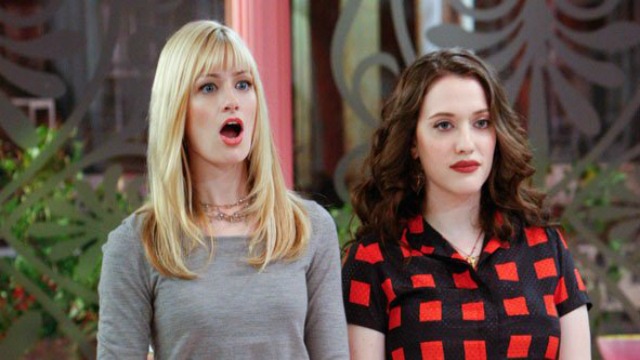 Tuttavia, data la troupe che sta lavorando al prodotto, vien da pensare che Dollface ambisca ad andare oltre la semplice comedy, a differenza di 2BG. L'episodio pilota è stato scritto da Jordan Weiss e sarà diretto da Stephanie Laing, produttrice della Serie di successo Veep.
Weiss e la Laing indosseranno anche le vesti di produttori esecutivi della Serie insieme a Scott Morgan, Brett Hedblom, Bryan Unkeless e alla star di Suicide Squad e The Wolf Of Wall Street, Margot Robbie.