Il Tredicesimo Dottore è finalmente arrivato: il primo episodio di Doctor Who con protagonista Jodie Whittaker è andato in onda sulla BBC1 domenica 7 ottobre. E sembra proprio che abbia riscosso grande successo.
The Women who Fell to Earth è stato infatti visto da 8.2 milioni di spettatori, con un picco di circa 9 milioni verso la fine dell'episodio (circa le 19:40/19:45 – orario britannico). Il primo episodio dell'undicesima stagione di Doctor Who ha dunque guadagnato il 40.1% degli ascolti con i suoi 60 minuti.
Il debutto di Jodie Whittaker è stato migliore di quelli di Matt Smith e Peter Capaldi. Smith, con l'episodio The Eleventh Hour, ha totalizzato 7.66 milioni di spettatori, mentre il primo episodio di Capaldi, Deep Breath, è stato visto da 6.8 milioni.
The Woman Who Fell to Earth ha avuto un miglior rating d'ascolti anche rispetto all'ultimo episodio di Doctor Who andato in onda. Twice Upon a Time, lo speciale di Natale del 2017, è stato visto da 5.7 milioni di spettatori.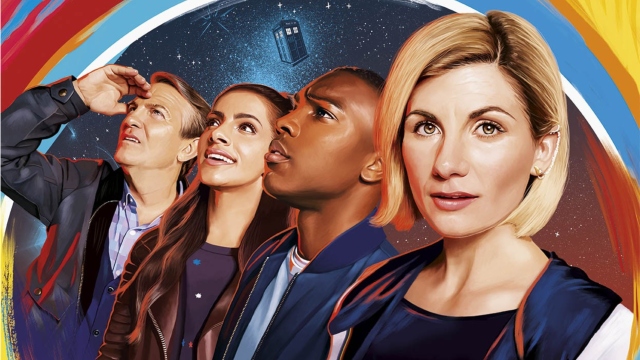 Possiamo ipotizzare che a influire sugli ascolti sia stata anche la curiosità di vedere in azione la prima attrice donna a vestire i panni di un personaggio così iconico e longevo. D'altronde, questo cambiamento ha dato il via a numerose polemiche e discussioni tra i fan sin dall'annuncio di Whittaker come interprete del Dottore.
Il primo episodio non ci ha solo introdotto a un nuovo Dottore, ma anche a nuovi companion. Ad affiancare Whittaker nella stagione vediamo anche infatti Bradley Walsh (Graham), Tosin Cole (Ryan) e Mandip Gill (Yaz). Su Twitter fan da tutto il mondo hanno guardato e commentato l'episodio, e noi gli abbiamo dedicato la recensione Un nuovo Dottore, i vecchi Dottori.
Come ben sappiamo, l'undicesima stagione presenta anche altre novità. Lo showrunner non è più Steven Moffat ma Chris Chibnall (Broadchurch) e non c'è più Murray Gold a comporre la colonna sonora, ma Segun Akinola.
Dopo il grande successo riscosso dal primo episodio, siamo sempre più impazienti di vedere gli altri!
Leggi anche – Doctor Who in 2 minuti