Il Dottore è pronto per viaggiare per il tempo e lo spazio e noi siamo pronti per tornare sul TARDIS. L'undicesima stagione di Doctor Who sta per tornare: finalmente sappiamo quando!
Doctor Who tornerà sulla BBC il 7 ottobre 2018. Questa nuova stagione porta con sé diversi cambiamenti, tra cui quella dell'orario: nelle scorse stagioni gli episodi andavano in onda di sabato, ora andranno in onda di domenica.
Inoltre è stato rivelato il titolo del primo episodio: The Woman who Fell to Earth, ovvero "La donna che cadde sulla Terra".
Protagonista dell'undicesima stagione sarà Jodie Whittaker. L'attrice ha fatto il suo debutto negli ultimi minuti dell'episodio natalizio del 2017, Twice upon a Time, quando il Dottore di Peter Capaldi si è rigenerato. Per la prima volta questo personaggio – la cui storia inizia nel 1963 – sarà interpretato da una donna. La Whittaker ha detto in proposito:
"Interpretare il Dottore è più di un onore. Significa ricordare tutte le persone che sono stato in precedenza e allo stesso tempo fare un passo in avanti per abbracciare tutto ciò che il Dottore rappresenta: la speranza. Non vedo l'ora".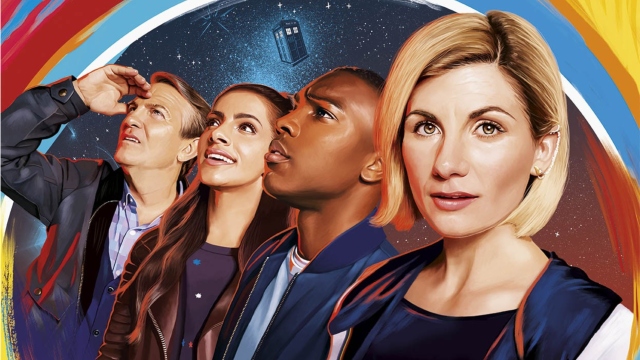 Il primo trailer – rilasciato in occasione del San Diego Comic Con 2018 – ci ha mostrato che ne vedremo delle belle. Ci saranno nuove avventure, nuovi mondi, nuovi compagni di viaggio.
Ad affiancare Whittaker nella nuova stagione saranno Bradley Walsh (Law & Order: UK) nei panni di Graham, Tosin Cole (Star Wars: Il Risveglio della Forza) in quelli di Ryan e Mandip Gill (Hollyoaks), interprete di Yasmin.
A mettere la firma come showrunner non sarà più Steven Moffat, ma Chris Chibnall (Broadchurch). L'autore ha già lavorato a Doctor Who scrivendo alcuni episodi (come 42 e Dinosauri su un'astronave) e lavorando allo spin-off Torchwood.
Insomma l'undicesima stagione è piena di cambiamenti: non vediamo l'ora che arrivi ottobre per vederli tutti!