Il Tredicesimo Dottore sta arrivando: le nuove avventure di Doctor Who riprenderanno sulla BBC nell'autunno 2018.
E nel frattempo iniziamo a scoprire di più con nuove immagini e trailer, come il teaser rilasciato sulla BBC qualche giorno fa in occasione della finale dei Mondiali di Russia 2018.
In questi giorni a San Diego è in corso l'annuale San Diego Comic Con. Proprio in quest'occasione, durante il panel con lo staff e il cast di Doctor Who, è stato rilasciato il primo trailer ufficiale dell'undicesima stagione.
"Tutto questo è nuovo per me. Nuove facce, nuovi mondi, nuovi tempi. Quindi se ve lo chiedo molto, molto gentilmente… volete essere i miei nuovi migliori amici?"
Il trailer è stato anticipato da un video pubblicato sui social con protagonista Jodie Whittaker (il Dottore).
In questo divertente spezzone l'attrice è in ritardo per il Comic Con e cerca di prendere una scorciatoia: il TARDIS! Sfortunatamente, la cabina blu non può essere utilizzata a scopi personali e la Whittaker deve quindi prendere mezzi di trasporto più tradizionali.
From Cardiff to Comic-Con. Jodie Whittaker arrives at the #DoctorWho panel at #SDCC. pic.twitter.com/M1O9yXq8J2

— BBC America @ SDCC Booth #4129 (@BBCAMERICA) 19 luglio 2018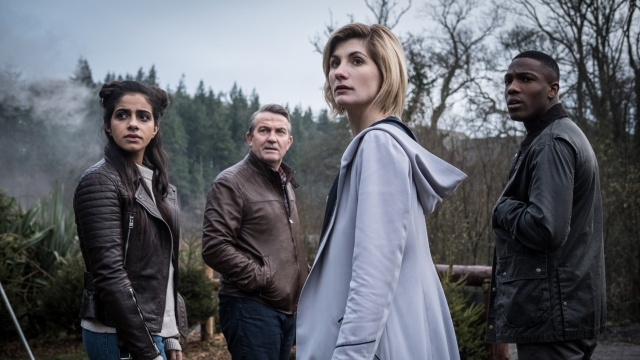 Ecco alcune cose che sono emerse durante il panel di Doctor Who:
Nei nuovi episodi vedremo nuove minacce. Non ritroveremo i Dalek o i mostri e gli antagonisti delle passate stagioni;
Gli episodi saranno autoconclusivi. Non ci saranno storie in due episodi;
Jodie Whittaker ha raccontato che David Tennant (Decimo Dottore) le ha detto che Doctor Who "è la cosa più fantastica che ti possa succedere";
Il nuovo Dottore viene descritto come "gioioso" e "innamorato della vita" dal produttore Matt Strevens. Jodie Whittaker dice che è "energetico";
Lo showrunner Chris Chibnall (Broadchurch) ha affermato che Jodie Whittaker "è entrata nella stanza e ho capito che era il Dottore. Non sai cosa stai cercando finché non lo vedi";
Il Dottore avrà un nuovo cacciavite sonico!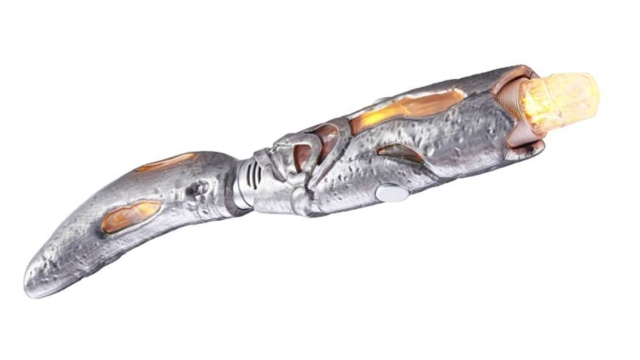 Nel cast insieme a Jodie Whittaker troveremo Mandip Gill (Yasmin), Bradley Walsh (Graham) e Tosin Cole (Ryan) nei panni dei tre nuovi companion. Ci saranno anche Alan Cumming (X-Men 2) e Shaun Dooley (Misfits, Gunpowder) come guest star.