Poco tempo fa avevamo parlato della conferma di un personaggio per la terza stagione di Daredevil; questa volta, invece, affronteremo l'arrivo di un nuovo attore che si aggiunge al cast della Serie Televisiva.
Parliamo di un volto conosciuto a tutti coloro che seguivano lo Show Hart of Dixie, che andava in onda sull'emittente televisiva The CW.
L'interprete del personaggio Wade Kinsella, Wilson Bethel, è stato aggiunto nel cast come series regular per la prossima attesissima stagione.
Ma che ruolo avrà nella Serie del Diavolo di Hell's Kitchen?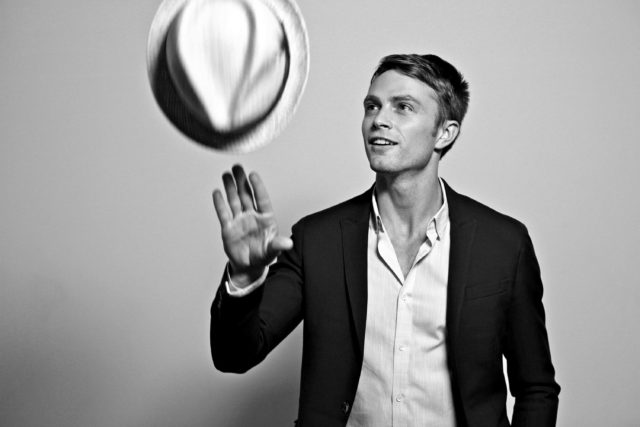 Secondo le varie indiscrezioni degli ultimi mesi, la produzione di Daredevil era in cerca di un attore che potesse calzare perfettamente le vesti di un agente dell'FBI, il quale avrà un ruolo fondamentale nel conflitto fra il vigilante di New York ed il suo acerrimo nemico, Kingpin.
Che finalmente gli autori siano riusciti a trovarlo?
Purtroppo, al momento, l'esatta descrizione del personaggio che Bethal interpreterà è tenuta nascosta, ma gli indizi portano proprio in quella direzione.
Tutto ciò, inoltre, ha portato i fan della Serie Televisiva ad ipotizzare che questo personaggio possa essere un chiaro riferimento a Stanley Carter aka Sin-Eater, che nella storia cartacea di Daredevil ebbe un ruolo importante. Sin-Eater, ex agente dello S.H.I.E.L.D., entrato successivamente nelle forze dell'ordine di New York; animato da una droga sperimentale, dedice di punire tutti coloro che considera peccaminosi – inclusi passati colleghi della polizia.
Sin-Eater non solo fu l'antagonista nei comics riservati a Daredevil, ma fece delle comparse anche nei fumetti di Spider-Man.
Possiamo dunque sperare che la presenza di Bethal possa portare, in futuro, ad una comparsa di questo villain?
Considerando che l'attore è entrato nel cast, ricordiamo, come series regular, questo potrebbe far pensare che gli autori vogliano portare la Serie Tv verso quella direzione.