Netflix ha pubblicato le prime descrizioni riguardo i personaggi della nuova Serie Tv: The Chilling Adventures of Sabrina. Il personaggio di Sabrina, che ha iniziato la sua vita con una sparatoria di Riverdale, sta iniziando a prendere vita. Come previsto date le origini di Riverdale, Sabrina punta a un tono più oscuro rispetto la serie comica di Melissa Joan Hart, Sabrina Vita da Strega. Sembra anche che la serie punterà anche per un cast più moderno.
Tuttavia, Sabrina ha una storia molto lunga. È stata una colonna portante di Archie Comics per decenni. Inoltre ha avuto diverse avventure con la Riverdale Gang, in particolare con Jughead. Mentre la maggior parte delle interazioni di Sabrina mirano a un tono allegro, la Serie Tv The Chilling Adventures of Sabrina mira a toni più inquietanti e occulti. La piccola ragazza bianca e bionda potrebbe apparire diversamente sul piccolo schermo.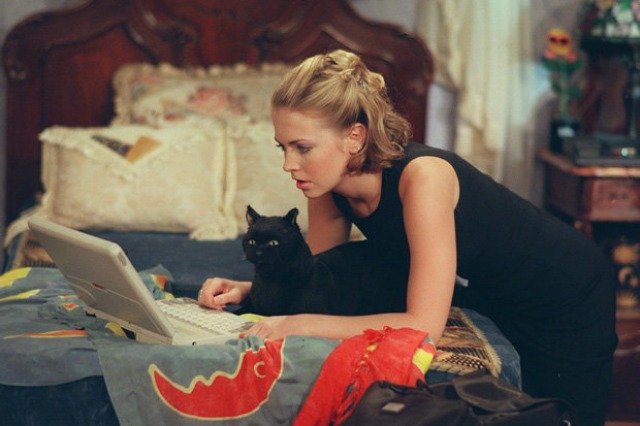 Le descrizioni dei personaggi sono state rilasciate tramite That Hashtag Show. Sono molto dettagliate ma è chiaro che l'essere bionda non è un requisito per interpretare Sabrina. La descrizione di Sabrina:
Femmina, etnia aperta, 18 anni o più per interpretare una sedicenne. Sabrina è una giovane donna, metà umana e metà strega, che lotta per riconciliare la sua doppia natura. Sta solo iniziando la sua oscura istruzione come strega, anche se cerca di mantenere una parvenza di una vita normale al secondo anno al Baxter High. Sabrina è intelligente, compassionevole e coraggiosa. Lei sfida la dottrina delle streghe ogni volta. È ferocemente fedele alla sua famiglia e ai suoi amici; perfidamente divertente; e nel mezzo di una storia d'amore con il suo compagno di classe Harvey Kinkle. Sabrina è tutto ciò che si frappone tra noi e le Forze dell'Oscurità che minacciano il nostro mondo.
Ma non è stata fornita solo la descrizione della piccola Sabrina, qui anche le descrizioni delle immancabili zie della strega adolescente:
Hilda Spellman: femmina, tra i 30 e i 40 anni, tutte le etnie. Hilda è la più gentile delle sorelle Spellman che stanno accudendo Sabrina, anche se la sua natura nutrice smentisce un lato più spietato. Lei è una guaritrice, una creatrice di pozioni, dolce fino a quando non le farai un torto. Operando nelle pompe funebri locali, le sorelle nascondono la loro stregoneria dal mondo mentre insegnano incantesimi a Sabrina.

Zelda Spellman: femmina, tra i 30 e i 40 anni, tutte le etnie. Zelda è la più dura delle sorelle Spellman che hanno contribuito ad allevare Sabrina, anche se la sua severa e dura facciata potrebbe nascondere un'anima più materna. A differenza di Hilda, Zelda afferma di non aver mai conosciuto l'amore ed è per questo che le persone che cercano una pozione d'amore vanno a Hilda; quelli che cercano di fare qualche dispetto vanno a Zelda.

Ambrose Spellman: maschio cugino di Sabrina, 20 anni, afroamericano o indiano orientale, britannico. Ambrose è un negromante. È spiritoso, pungente, pan-sessuale e ama essere uno stregone. Intrappolato nella casa funeraria a causa di un incantesimo vincolante, Ambrose vive nell'attico dell'obitorio e aiuta Sabrina a sconfiggere il crimine.
Speriamo che molto altro venga rivelato, queste curiose descrizioni ci hanno fatto aumentare l'hype!