# #
Avevamo annunciato un po' di tempo fa come lo show Chilling Adventures of Sabrina e la Warner Bros. TV fossero nei guai. Una storia che, dopo diverse settimane, sembrerebbe aver trovato un epilogo in positivo.
# #
Ricapitolando velocemente: la serie televisiva prodotta dall'emittente streaming Netflix e Warner Bros. TV era stata accusata di plagio da un Tempio Satanico. Protagonista del plagio la statua di Baphomet che, all'interno dello show, rappresenta la figura del Signore Oscuro ed è situata all'interno dell'Accademia delle Arti Oscure.
Secondo il Tempio Satanico, inoltre, la serie televisiva rappresenterebbe in negativo tutto ciò inerente al loro culto.
# #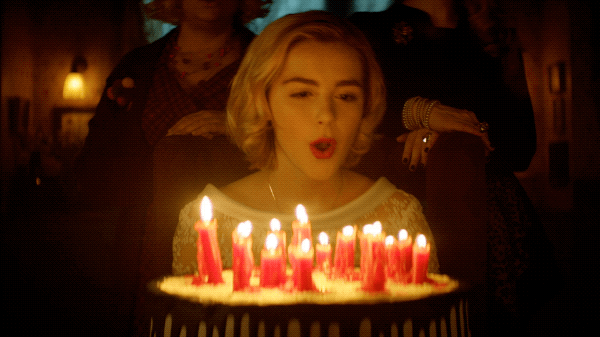 L'avvocato del Tempio Satanico, Stuart de Haan, ha rilasciato una dichiarazione dove ha aggiornato la situazione fra le parti:
Il Tempio Satanico è lieto di annunciare che la causa recentemente intentata contro Warner Bros. TV e Netflix, è stata risolta amichevolmente. Gli elementi unici della statua di Baphomet saranno riconosciuti nei titoli di coda degli episodi che sono già stati filmati. I restanti termini dell'accordo sono soggetti a un accordo di riservatezza.
Durante il procedimento legale, il Tempio Satanico ha ricevuto numerose minacce e messaggi di odio da parte dei fan, i quali erano preoccupati che la serie tv sarebbe stata cancellata da Netflix per questa storia.
Chilling Adventures of Sabrina non è la prima serie tv (e non sarà certamente l'ultima) a trattare l'occulto o utilizzare simbolismi mistici. La produzione del reboot di Charmed ha dichiarato recentemente che all'interno dello staff di autori, è presente una vera strega, che li guida nella sceneggiatura.
Ad ogni modo, gli appassionati della serie tv originale di Netflix possono rimanere tranquilli per le settimane a venire.
Il 14 dicembre, infatti, debutterà lo speciale natalizio dello show e la seconda parte sta andando avanti con le riprese.