La seconda stagione di Carnival Row, serie televisiva prodotta e trasmessa da Amazon Prime, vedrà al comando un nuovo showrunner.
Per chi non la conoscesse, la serie vede protagonisti Orlando Bloom nel ruolo di detective umano e Cara Delevingne come una fata rifugiata.
Nel corso degli otto episodi della prima stagione, i due hanno intrapreso una relazione che ha riacceso l'intolleranza della società.
La serie, che è stata rinnovata per una seconda stagione prima della conclusione, è stata accolta con recensioni contrastanti dalla critica ma si è rivelata popolare tra gli spettatori in generale.
Come riportato da Deadline, Beacham sta lasciando Carnival Row a causa di divergenze creative. Beacham che ha co-creato la serie con Rene Echevarria, era stato lo showrunner originale della serie tv e rimarrà uno dei produttori esecutivi. Questo rimane solo uno dei grandi cambiamenti che stanno avvenendo dietro le quinte della serie televisiva.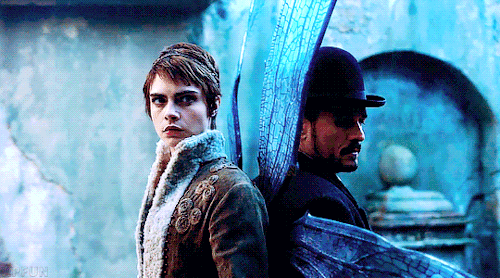 Ma anche Marc Guggenheim, che ha supervisionato la stagione di debutto di Carnival Row nel ruolo di showrunner, si sta allontanando dalla serie. Sarà sostituito da Erik Oleson, che in precedenza aveva lavorato a Daredevil di Netflix e The Man in the High Castle.
Per Guggenheim, la decisione è stata presa a causa del suo coinvolgimento nel grande crossover di Arrowverse. Dato che ogni settimana arrivano notizie su chi potrebbe apparire nel crossover, è certamente comprensibile. Guggenheim rimarrà con Carnival Row come semplice consulente.
Secondo quanto riferito, le modifiche non influenzeranno la produzione nella seconda stagione del successo di Amazon, le cui riprese sono iniziate a Praga. Il piano è di continuare a girare, per il momento, anche se potrebbe verificarsi una breve pausa per dare a Oleson la possibilità di guardare i copioni e vedere quali direzioni potrebbe voler prendere.
Quando Carnival Row ritornerà sullo schermo, i fan potranno decidere se il cambio è stato positivo o negativo.