In questi ultimi giorni è stata ufficializzata la realizzazione del reboot di Buffy the Vampire Slayer (ne abbiamo parlato qui). La reazione dei fan è stata per la maggior parte negativa, anche se ad alcuni l'idea non dispiace affatto.
La showrunner del reboot di Buffy the Vampire Slayer ha recentemente espresso i suoi pensieri in merito al progetto!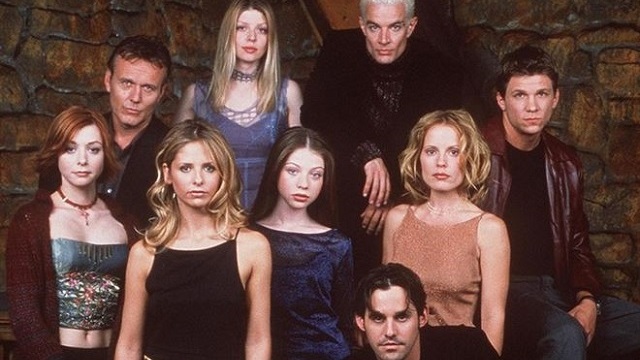 Il suo nome è Monica Owusu-Breen. La showrunner ha voluto chiarire ai fan cosa prova nei confronti di Buffy e del suo reboot. Ecco il suo post sui social:
Per alcuni scrittori del genere è Star Wars. Buffy the Vampire Slayer è il mio Star Wars. Prima di diventarne autrice, sono stata una sua fan. Per sette stagioni ho guardato Buffy Summer crescere, trovare l'amore e uccidere tale amore. L'ho vista combattere, faticare e uccidere. Di Buffy ce n'è solo una. C'è solo uno Xander, uno Willow, Giles, Cordelia, Oz, Tara, Kendra, Faith, Spike, Angel… Non possono essere rimpiazzati. La bellissima e brillante Serie di Joss Whedon non può essere replicata. Non ci proverei nemmeno. Ma eccoci qui, 20 anni dopo… e il mondo sembra ancora più spaventoso. Quindi forse, è tempo di incontrare una nuova ammazzavampiri… Ed è tutto ciò che posso dire.
Il reboot della Serie vedrà un'attrice di colore prendere il posto della protagonista. Il progetto, che ancora non ha nè uno script nè un network, sarà contemporaneo e allo stesso tempo costruito sulla mitologia originale. Nel mondo odierno la nuova Buffy sarà molto diversa dalla precedente, con alcuni aspetti della Serie presentati come metafore dei problemi della società (come il progetto originale).
Le discussioni per un eventuale reboot della Serie sono iniziate lo scorso autunno. La decisione è stata presa dopo aver individuato la Owusu-Breen come persona ideale per portare avanti il progetto. Al momento non è ancora stato scritto alcun copione e non è stato scelto alcun regista. Il cast non è ancora stato definito. Non è ancora chiaro il ruolo di Whedon, oltre a essere produttore esecutivo del progetto, a causa dei suoi numerosi impegni.