Netflix e gli altri servizi di streaming hanno rivoluzionato il nostro modo di guardare le serie tv. Non dobbiamo più attendere un episodio a settimana, ora abbiamo possiamo vederli in binge watching, immergendoci completamente all'interno di nuovi mondi e storie.
Ma quanto tempo serve per vedere la nostra serie tv preferita?
In un nostro articolo precedente ti abbiamo raccontato quanti giorni lavorativi occorrono per vedere le serie tv, ora ti diamo un'altra opzione: il binge watching continuo! Senza impegni lavorativi, studio, vita sociale… e sonno.
Il sito bingeclock quantifica quanto tempo ci vuole per guardare le serie tv (anche quelle meno famose) e le maratone dei film. Bingeclock afferma di garantire il continuo aggiornamento del calcolo di tempo necessario ogni volta che un nuovo episodio va in onda.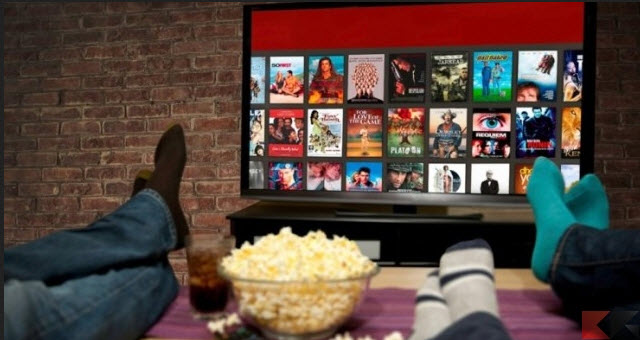 Ecco quanto tempo ti occorre per il binge watching di alcune serie tv famose:
Game of Thrones: 2 giorni, 22 ore e 15 minuti
Friends: 5 giorni e 60 minuti
The Walking Dead: 5 giorni e 11 ore
Grey's Anatomy: 14 giorni e 6 ore
I Simpson: 13 giorni, 21 ore e 13 minuti
Breaking Bad: 2 giorni e 14 ore
Lost: 5 giorni e 60 minuti
Doctor Who (dal 2005): 5 giorni, 18 ore e 45 minuti
I Soprano: 3 giorni e 14 ore
The Big Bang Theory: 5 giorni, 19 ore e 30 minuti
Stranger Things: 20 ore e 50 minuti
The Crown: 19 ore e 19 minuti
Lucifer: 2 giorni e 19 ore
How I Met Your Mother: 4 giorni e 8 ore
Sons of Anarchy: 4 giorni e 9 ore
Sherlock (BBC): 19 ore e 30 minuti
Bojack Horseman: 20 ore e 50 minuti
Gossip Girl: 5 giorni e 1 ora
Gilmore Girls: 6 giorni e 9 ore
Black Mirror: 21 ore e 20 minuti
Westworld: 20 ore
American Horror Story: 3 giorni e 22 ore
Shameless US: 4 giorni e 14 ore
Twin Peaks: 1 giorno, 17 ore e 41 minuti
Se vuoi darti al pazzo binge watching, cancella tutti gli impegni e preparati alla mancanza di sonno: buona maratona!
N. B. La lista in quest'articolo è aggiornata al 7 luglio 2019.