Siamo abituati a vederlo nei panni dell'eccentrico detective londinese Sherlock Holmes nella serie tv della BBC Sherlock, ma Benedict Cumberbatch avrebbe potuto essere protagonista anche di un'altra serie tv: si tratta di True Blood.
In occasione dei dieci anni dalla messa in onda della serie tv, Alan Ball, il creatore, ha rivelato alcuni dettagli e dietro-le-quinte di True Blood. Tra queste ha detto che Benedict Cumberbatch si era presentato ai provini per la parte di Bill Compton, il vampiro che comincia una relazione con la protagonista Sookie Stackhouse. Tuttavia il ruolo fu alla fine assegnato a Stephen Moyer.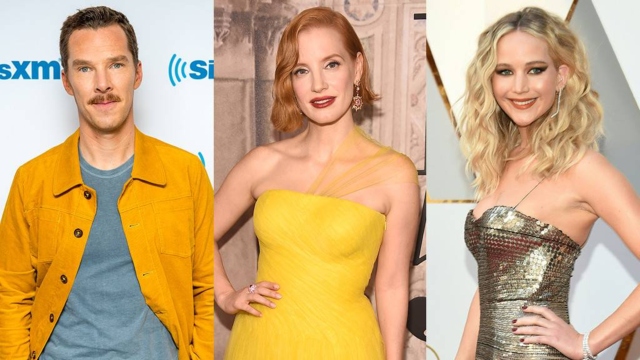 Ma Cumberbatch non è l'unica grande star del piccolo e grande schermo ad aver fatto un provino per True Blood. Alan Ball ha raccontato, infatti, che anche Jessica Chastain e Jennifer Lawrence si sono presentate alle audizioni.
Chastain – che ha raggiunto il successo nel 2011 con The Tree of Life e The Help – si era presentata per il ruolo di Sookie.
Lawrence, che tutti conosciamo per aver interpretato Katniss Everdeen nella saga di The Hunger Games, fece un provino per il ruolo di una ragazza pantera mannara presente nella terza stagione. Ball voleva darle la parte ma all'epoca Lawrence aveva solo 17 anni e avrebbe dovuto interpretare la fidanzata di Jason (Ryan Kwanten): la differenza d'età tra i due attori avrebbe di conseguenza reso strano il rapporto tra i personaggi.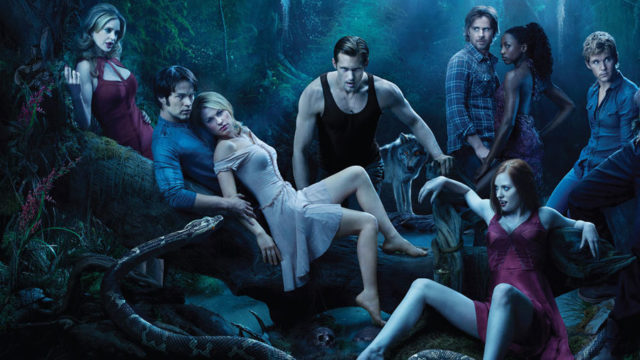 Come altre serie tv, True Blood è basata su romanzi: il materiale originario è infatti il Ciclo di Sookie Stackhouse della scrittrice statunitense Charlaine Harris.
La trama racconta della co-esistenza tra vampiri e umani a Bon Temps, una piccola e fittizia cittadina della Louisiana. Protagonista è Sookie Stackhouse (Anna Paquin), cameriera telepate che inizia una storia d'amore con il vampiro Bill Compton, scoprendo un mondo soprannaturale di vampiri e altre creature. La serie tv ha avuto 7 stagioni ed è andata in onda sulla HBO.