L'emittente The CW è ormai diventata la casa delle serie televisive sui personaggi del mondo della DC; col viaggio intrapreso nel crossover dello scorso anno fra le serie Arrow, The Flash e Supergirl, si è arrivati a Gotham City, che ci ha introdotti al personaggio di Kate Kane aka Batwoman.
Il personaggio è stato ben accolto dal pubblico appassionato delle serie tv DC: una accoglienza che fa ben sperare l'emittente televisiva.
All'inizio di quest'anno, The CW ha annunciato di aver dato il via libera per la produzione di una intera stagione dedicata a Batwoman e non solo dell'episodio pilota. A completare questa prima stagione, la scelta del volto di colei che interpreterà l'antagonista della supereroina.
Stiamo parlando di Rachel Skarstan: l'attrice avrà il ruolo del personaggio Alice. Skarstan ha già preso parte a una serie tv targata DC, ovvero Birds of Prey, in cui interpretava Dinah Lance.
Alice è la leader del gruppo criminale Wonderland Gang, il quale è ispirato dal romanzo di Lewis Carroll, Alice nel Paese delle Meraviglie. Romanzo che viene citato spesso anche dall'antagonista durante i suoi discorsi. La personalità del personaggio di Rachel Skarsten oscilla fra "maniacale e affascinante".
L'obiettivo ultimo di Alice è quello di indebolire la sicurezza nella città di Gotham: da qui il suo incontro con Batwoman.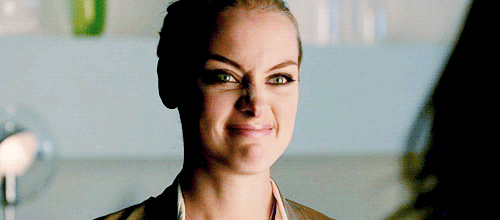 Ad ogni modo, per chi non conoscesse i fumetti dedicati al personaggio di Batwoman, Alice non è una semplice antagonista. Nel corso della storia, infatti, si scopre che in realtà il suo vero nome è Beth Kane, sorella della supereroina. Da lì uno sviluppo interessante per il personaggio.
Dovesse la produzione decidere di seguire la storia dei fumetti, l'emittente si ritroverebbe per le mani uno show da più di una stagione.
Rachel Skarsten si aggiunge dunque a un cast già formato: Camrus Johnson nel ruolo di Luke Fox aka Batwing, Nicole Kang nel ruolo della sorellasta della protagonista, ovvero Mary Hamilton e Meagan Tandy, sarà la ragazza di Kate Kane, dal nome Sophie Moore.