È arrivato il momento anche per Batwoman a prendere vita dai fumetti ed entrare nel mondo delle Serie Tv. Il personaggio di Batwoman verrà ufficialmente presentato nell'Arrowverse in un crossover previsto a dicembre, mandato in onda su The CW. Ma l'apparizione nel crossover sarà la prima, ma molto probabilmente non l'unica volta in cui la vedremo in carne ed ossa.
La notizia che ha suscitato scalpore infatti, è la conferma che la supereroina avrà una Serie Tv tutta sua. L'idea di produrre una Serie Tv su Batwoman sembra essere ormai avviata. La protagonista diventerebbe il primo personaggio omosessuale in una Serie live-action sui supereroi.
Katherine "Kate" Kane ci viene presentata così:
«Batwoman ruota attorno a Kate Kane, che, armata di passione per la giustizia sociale e della sua predisposizione a dire sempre ciò che pensa, si avventura tra le strade di Gotham come Batwoman, una combattente altamente allenata e apertamente lesbica la cui intenzione è di spazzare via la criminalità dalla città. Ma non chiamatela eroe, non ancora: Kate dovrà affrontare i propri demoni prima di poter diventare il simbolo di speranza di Gotham»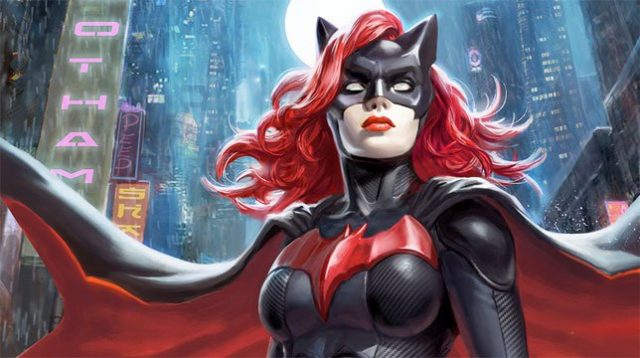 Produttore esecutivo è Greg Berlanti, ormai conosciuto nel mondo della DC (Arrow, The Flash, Supergirl e tanto, tanto altro). La sceneggiatura è affidata a Caroline Dries, produttrice esecutiva di The Vampire Diaries che ha lavorato anche per Serie Tv come Smalville e Melrose Place. Il debutto della Serie Tv potrebbe essere nel 2019, ma non ci sono conferme.
L'attrice che interpreterà il ruolo di Batwoman è ancora da decidere, anche se tra i fan iniziano a spuntare nomi di attrici che potrebbero interpretare il ruolo. Niente di sicuro però, per vedere il volto della supereroina dovremo aspettare ancora un po'. Ma non molto.