Ruby Rose, la galeotta che ha turbato i nostri sogni in Orange Is The New Black, è stata scelta per interpretare Katherine Kane alias Batwoman, prima eroina LGBTQ del network CW. Sapevamo già da mesi che il network aveva intenzione di aggiungere Batwoman al suo già nutrito gruppo di serie TV: Arrow, The Flash, Supergirl e Legends of Tomorrow, tutte inserite nel suo stesso universo narrativo.
L'intenzione dei creatori di Batwoman è di raccontare le origini della supereroina. La versione scelta dagli autori è quella del 2006, in cui è un'ammiratrice di Batman ed è dichiaratamente lesbica. Una versione della storia della giustiziera mascherata che ha reso quasi obbligatoria la scelta di scritturare Ruby Rose, da sempre dichiaratamente lesbica e attiva sul fronte dei diritti LGBTQ.
Il personaggio della donna pipistrello nasce nel 1956, ed è la versione maschile di Batman: ricchissima ereditiera animata da un forte senso di giustizia. Senza una sua identità forte, quindi, ma semplicemente una versione femminile del celebre eroe DC. La scelta di fare una Serie Tv sulla versione del 2006 di Batwoman rispecchia la visione contemporanea delle eroine femminili: indipendenti dalla loro controparte maschile, e con un occhio attento ai diritti civili.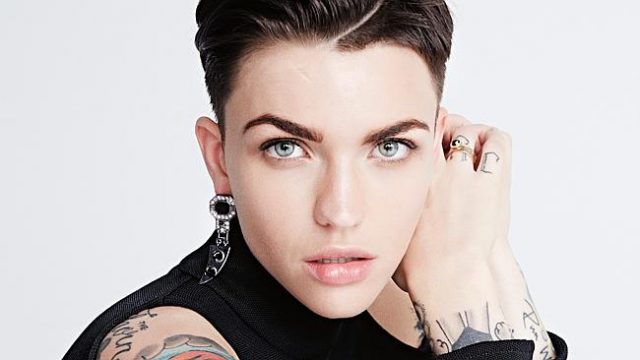 In questo Ruby Rose si conferma una scelta perfetta. L'attrice, dichiaratamente lesbica fin dalla tenera età, è da sempre in prima fila per i diritti dei gay, soprattutto dopo il suo tentato suicidio in conseguenza ad abusi subiti da bambina e ad atti di bullismo.
Sceneggiatrice e produttrice esecutiva di Batwoman sarà Caroline Dries (anch'essa, come Ruby, lesbica), che ha in curriculum The Vampire Diares e Smallville. Alla produzione Greg Berlanti, che già sta gestendo l'intero Arrowverse.
La prima apparizione di Batwoman è prevista a dicembre, nell'annuale evento crossover che riunisce i protagonisti di Arrow, The Flash, Supergirl e Legends of Tomorrow. Una volta misurata la reazione del pubblico, la Serie debutterà nel 2019.
Ma siamo sicuri che Batwoman non deluderà le aspettative.
Ruby Rose ha già all'attivo, oltre alla partecipazione in Orange Is The new Black, anche i film Resident Evil: The Final Chapter, xXx – Il ritorno di Xander Cage, e il secondo capitolo di John Wick.