Orange Is the New Black.
La linea sottile che separa la comicità dalla drammaticità.
Nel corso degli anni e delle stagioni Orange Is the New Black si è trasformata, ha cambiato più volte genere e ha conquistato puntata per puntata i cuori di noi fan.
Avvincente e suggestiva, dà sempre nuovi spunti e nuove trame da sviluppare.
Arrivati alla quinta stagione, (qui tutti i dettagli), la amiamo ancora come la amavamo nelle prime stagioni. Ma cosa ci spinge ad essere così fedeli a questa Serie Tv?
Questi dieci motivi sono sicuramente alcuni di quelli che permettono a Orange Is the New Black di essere sempre una delle Serie Tv più amate e più attese.
#1 La sigla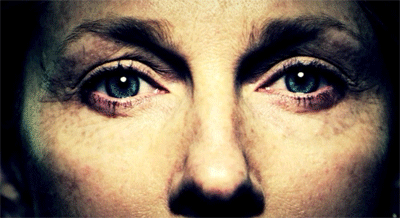 THE ANIMAL
THE ANIMAAAL
You've Got Time – Regina Spektor
Ormai la cantiamo saltellando per casa come bambini emozionati.
Fa male quando siamo costretti a saltare la sigla di Orange Is the New Black in quelle pochissime volte in cui abbiamo solo quaranta minuti contati per vedere la puntata.
Questa sigla è indubbiamente uno dei maggiori simboli della Serie, se non il più importante.
Abbiamo provato a decifrarla nei volti delle persone sconosciute, negli occhi e negli sguardi di chi fa parte di questa sigla.
È una delle costanti che hanno accompagnato OITNB e noi fan per questi quattro magnifici anni e che speriamo di sentire anche nelle future stagioni.