Ormai l'emittente Televisiva The CW ci ha abituati ai suoi annuali crossover fra le proprie Serie Televisive ispirate ai fumetti della DC Comics.
A rivelare il grande annuncio è stato l'attore protagonista di Arrow, Stephen Amell, che ha svelato la presenza di nuovi personaggi ed ambientazione.
Nella stagione appena conclusa i supereroi Green Arrow, Flash, Supergirl e le Leggende hanno affrontato un'invasione nazista e, l'anno prima, quella di alcuni alieni.
Nel corso degli Upfront della The CW – avvenuti nei giorni scorsi – l'attore ha discusso anche la situazione dello Show che tornerà in autunno con la sua settima stagione.
I dettagli del crossover non sono stati discussi nella loro totalità, ma Amell ha dichiarato che l'evento sarà ancora più spettacolare rispetto a quelli precedenti. I nostri eroi, infatti, si avventureranno nella città di Gotham per la prima volta.
Ma non incontreranno Bruce Wayne, bensì Kate Kane.. Batwoman!
Faremo un altro crossover questo autunno ed introdurremo un nuovo personaggio. Lotteremo insieme a Batwoman.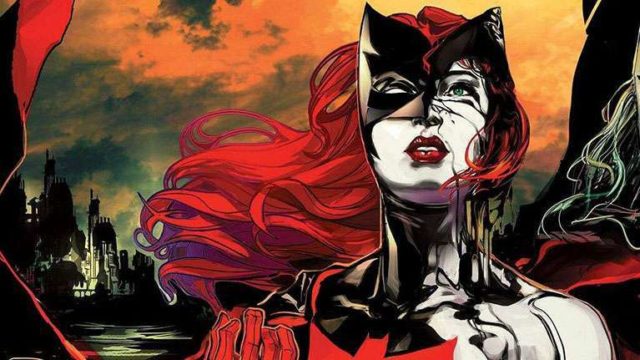 Sappiamo che l'emittente, contrattualmente parlando, ha avuto delle restrizioni sui personaggi da poter utilizzare o meno nelle proprie Serie Televisive. L'introduzione di Gotham e della sua supereroina apre nuove porte e trame per gli Show dell'Arrowverse.
Un grosso passo avanti, dopo che la città del vigilante mascherato ed il suo nome sono state citate nella Serie con protagonista Green Arrow.
Attualmente non si hanno notizie riguardo un possibile annuncio di casting per il ruolo di Batwoman o cosa eventualmente porterà la sua entrata all'interno dell'Arrowverse. Possiamo dunque aspettarci numerose apparizioni della vigilante mascherata? O altri personaggi insieme a lei? Tutto è possibile.
L'arrivo di un nuovo personaggio, potrebbe portare una ventata d'aria fresca nelle Serie dei supereroi della The CW?
Che cosa ne pensate?