In questo periodo sono tornate sul piccolo schermo molti revival di Serie Tv, da Will & Grace e Una Mamma per Amica. Tra i personaggi che tornano in Tv troviamo Conan il Barbaro, che avrà una sua Serie Tv su Amazon.
Infatti, Amazon sta sviluppando un nuovo adattamento televisivo di Conan il Barbaro, intitolato Conan. La Serie Tv vuole raccontare la storia ritornando alle origini letterarie del personaggio, avvicinandosi alla storia dei romanzi dello scrittore statunitense Robin Ervin Howard.
Portato via dalla sua patria, il guerriero Conan cerca di scoprire il misterioso e pericoloso mondo civilizzato, cercando il suo scopo in una società che lo rigetta come un selvaggio senza cervello.
Nel team produttivo troviamo il creatore Ryan Condal (Colony), il regista Miguel Sapochnik (Game of Thrones) e il produttore esecutivo Warren Littlefield (The Handmaid's Tale). La case di produzione Pathfinder Media e Endeavor Content produrranno la Serie Tv.
Cordal ha ammesso di avere una specie di "ossessione" personale per il personaggio e la storia di Conan, di cui anche Sapochnik è fan da lungo tempo. La loro collaborazione mira a realizzare un progetto che sia fedele allo spirito dei libri scritti dallo scrittore Howard.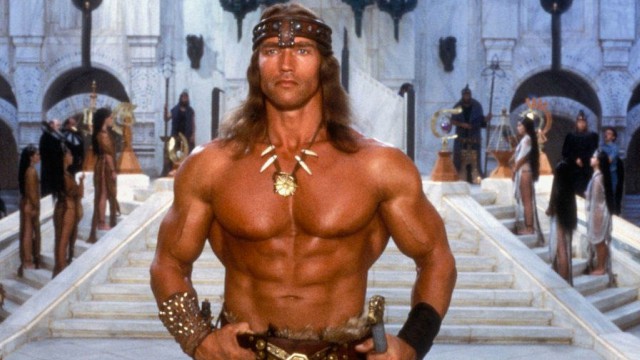 Il progetto si inserisce nell'ottica di Amazon di sviluppare Serie Tv del genere fantasy/drama, sulla scia di Game of Thrones. In questo senso si allinea alla scelta di produrre una Serie Tv sul mondo del Signore degli Anelli di Tolkien.
Conan è già apparso sul piccolo e grande schermo. Gli adattamenti più famosi sono i film Conan il Barbaro (1982) e Conan il distruttore (1984), che hanno visto nei panni del protagonista l'attore Arnold Schwarzenegger. Nel 2011 è tornato nei cinema, in un film con protagonista Jason Momoa (Khal Drogo in Game of Thrones).
In Tv nel 1997 è andata in onda una serie televisiva composta da 22 episodi, con protagonista l'attore Ralf Möller. Sono state anche realizzate delle serie animate e fumetti.
Siete curiosi di vedere questa nuova Serie Tv?