Sicuramente ricorderete lo scandalo che ha visto protagonista Allison Mack, attrice di Smallville coinvolta nel reclutamento di schiave sessuali per una setta. L'attrice si è dichiarata colpevole dopo che le prove emerse avevano dimostrato il suo coinvolgimento nell'adescare donne, fingendo di coinvolgerle in progetti umanitari di aiuto alle donne in difficoltà e consegnandole invece al leader della setta Keith Raniere.
Secondo alcuni rumors sulla setta sessuale DOS (Dominos Obsequious Sororium, ovvero Signori delle donne schiave) in cui era coinvolta la Mack verrà prodotta una serie tv.
Le donne che finivano nella rete di Raniere erano trattate come bestie: rinchiuse in gabbia, denutrite, costrette a seguire diete massacranti per rientrare nei gusti del guru e a soddisfarlo sessualmente. Partecipavano con la forza anche a riti di iniziazione in cui venivano loro incise sul pube le iniziali di Raniere e, naturalmente, erano minacciate e costrette al silenzio.
Un vero inferno, in cui ha rischiato di cadere anche una delle attrici più amate dal pubblico del grande schermo: Emma Watson.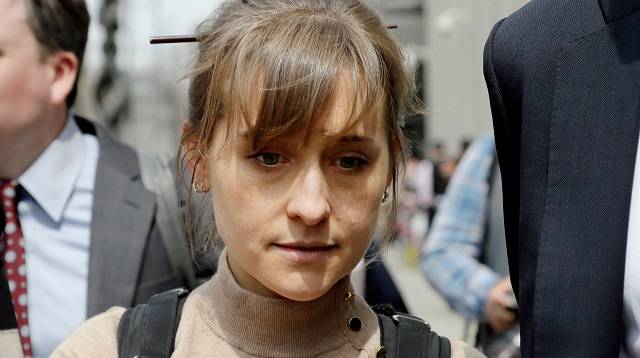 Allison Mack, infatti, già dal 2016 aveva iniziato a dimostrare un certo interesse per l'interprete di Hermione Granger in Harry Potter. Lo dimostrano una serie di tweet in cui la Mack cerca di attirare l'attenzione della Watson, usando la scusa dell'organizzazione umanitaria, facendo probabilmente leva sullo spirito filantropo dell'attrice britannica.
Ecco alcuni tweet di Allison Mack indirizzati a Emma Watson:
@EMWATSON I'M A FELLOW ACTRESS LIKE YOURSELF & INVOLVED IN AN AMAZING WOMEN'S MOVEMENT I THINK YOU'D DIG. I'D LOVE TO CHAT IF YOU'RE OPEN.
[email protected] WELL TO YOUR VISION AND WHAT YOU WANT TO SEE IN THE WORLD. I THINK WE COULD WORK TOGETHER. LET ME KNOW IF YOU'RE WILLING TO CHAT
Nonostante l'insistenza, Emma Watson non ha mai risposto a questi insidiosi tweet. E per fortuna, o avremmo letto anche il suo nome in questa torbida storia.