Chi si ricorda di Allison Mack? Se questo nome non vi dice molto, forse il personaggio di Chloe Sullivan in Smallville vi aiuterà. Allison Mack è appunto l'attrice che interpreta Chloe in questa serie, la brillante giornalista che dirige il giornale della high school di Smallville. Purtroppo però Allison Mack è passata agli onori della cronaca per vicende ben più oscure.
Allison infatti ha partecipato attivamente ed è stata ai vertici del movimento-setta NXIVM, un culto nato come gruppo d'aiuto e ascolto per persone che stavano affrontando problemi personali legati a infelicità e insoddisfazione. Detta così sembra solamente un'organizzazione con finalità positive, purtroppo però alcune indagini in corso hanno rivelato dettagli ben peggiori. All'interno di NXIVM vi era un sotto-gruppo denominato D.O.S, che raccoglieva donne a cui veniva fatto un vero e proprio lavaggio del cervello e che diventavano schiave sessuali del guru Keith Raniere. Alcune tra loro sono state addirittura marchiate a fuoco con le iniziali del guru (K.T) su idea della stessa Allison Mack.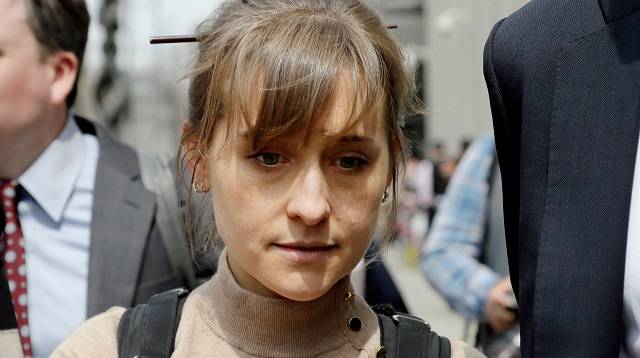 HBO su questo tema ha realizzato una docu-serie intitolata The Vow, e proprio oggi è uscito il trailer:
The Vow, letteralmente il giuramento, è stata presentata da HBO a fine agosto di quest'anno. Sembra che la Mack non appaia direttamente in questa docu-serie, le cui vicende venogno però supportate dal racconto di alcun donne che vi hanno fatto parte e che vissuto un'esperienza terrificante. Tra queste c'è anche Catherine Oxenberg, attrice americana nota per il suo ruolo nella soap opera Dynasty, che racconta i tentativi di salvare sua figlia India da questo culto. Allison Mack era inoltre riuscita a coinvolgere anche Kristin Kreuk, l'interprete di Lana in Smallville. La Kreuk però ha dichiarato di aver solamente partecipato ad alcuni corsi tenuti da NXIVM.
La data di rilascio di questa serie tv sulle piattaforme italiana è per ora sconosciuta.