L'attore di Agents di S.H.I.E.L.D. Adrian Pasdar conferma che la Serie Tv Marvel includerà altri riferimenti a Avengers: Infinity War nei suoi prossimi episodi. L'ultimo film Marvel rappresenta l'inizio della fine delle prime tre fasi del Marvel Cinematic Universe. Il finale di Avengers: Infinity War getta le basi per un enorme cambiamento in tutto il MCU, ma non è chiaro come esattamente le serie televisive della Marvel si occuperanno delle conseguenze dello schiocco delle dita di Thanos.
Nel suo ultimo episodio, Agents of S.H.I.E.L.D. fa riferimento a Infinity. La serie ha scelto di includere dei riferimenti nelle varie stagioni come l'introduzione di Ghost Rider nel periodo in cui il Dr. Strange è uscito nelle sale. Tuttavia, ora sappiamo che la serie Marvel dell'ABC, infatti, presenterà ancora più riferimenti su questo ultimo film.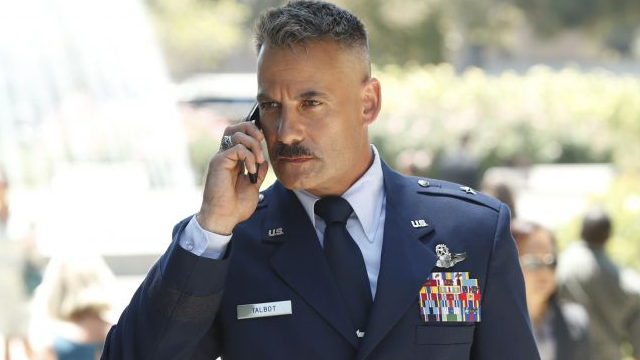 TVLine ha intervistato Adrian Pasdar, il generale Glenn Talbot, riguardo al fatto che la Serie Tv mostrerà più riferimenti alle vicende degli eroi del grande schermo. Pasdar, però, non è stato in grado di entrare nei dettagli perché non aveva ancora visto Avengers: Infinity War ma ha assicurato ai fan che ci sarà più connettività Marvel:
Sì, abbiamo periodicamente delle cose in sospeso che rimandano a legami con quello che sta succedendo con Avengers: Infinity War. Sì, le useremo. Si collegano sempre molto bene a quello che succede nei film.
Episodio della scorsa settimana di Agents of S.H.I.E.L.D. ha visto Talbot rivelare di essere il vero Destroyer of Worlds, una versione del cattivo di Marvel Comics Graviton, che è stato preso in giro dalla prima stagione della Serie. Tuttavia, i fan del MCU saranno senza dubbio felici di sapere che in Agents of S.H.I.E.L.D. ci saranno dei probabili riferimenti a Avengers: Infinity War. Forse si farà riferimento alla battaglia in Wakanda. Oppure, la Serie ABC potrebbe descrivere gli effetti dello schiocco delle dita di Thanos.
Bisogna anche considerare che mancano solo tre episodi alla fine di Agents of S.H.I.E.L.D. e le conseguenze potrebbero venire affrontate nella potenziale sesta stagione. Ma qualunque siano i riferimenti il fan Marvel li troverà.