È questione di settimane ormai. Il clima diventerà più mite, le giornate saranno più belle e ci lasceremo, lentamente, l'inverno alle spalle. La ABC vuole anticipare il nostro incontro con la primavera e lo fa annunciando le date première delle Serie Tv di quel periodo!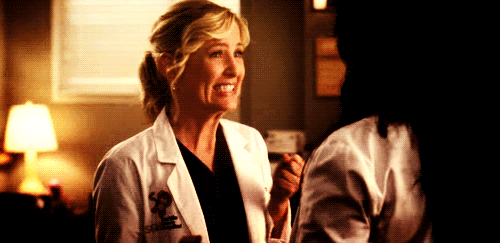 Le novità che ci aspettano sono tante! Ecco quali nuove Serie Tv vedremo sul piccolo schermo:
Deception – Protagonista della Serie è Cameron Black, un illusionista la cui carriera è stata rovinata da uno scandalo. A seguito di questo evento Cameron diventa un consulente illusionista, collaborando con l'FBI per la risoluzione di crimini.
For the People – La Serie segue le vicende di un gruppo di neo-avvocati che lavorano sia per la difesa che per l'accusa, occupandosi dei casi più difficili del paese. La storia segue inoltre l'intreccio delle vite dei protagonisti.
Spin-off di Grey's Anatomy – Spin-off del medical drama di Shonda Rhimes, seguirà le vicende dei pompieri di Seattle. Clicca qui per ulteriori dettagli!
Roseanne – Revival della sitcom statunitense andata in onda dal 1988 al 1997.
Splitting Up Together – La Serie segue le vicende di una coppia sposata che, improvvisamente, deve fronteggiare il divorzio.
Alex, Inc. – Questa nuova sitcom seguirà la vita di Alex Schuman, un giornalista radiofonico, marito e padre di due figli, che decide di lasciare il posto di lavoro per aprire un'attività in proprio.
The Crossing – Science-fiction in cui dei rifugiati di guerra cercano asilo in America. Il fatto curioso è che queste persone sono di origine americana e la guerra da cui stanno scappando avverrà tra 250 anni.
Ecco le date delle première primaverili delle Serie Tv della ABC:
DOMENICA 11 MARZO
Deception (prima stagione)
MARTEDÌ 13 MARZO
For the People (prima stagione)
GIOVEDÌ 22 MARZO
Spin-off di Grey's Anatomy (prima stagione: première di due ore)
MARTEDÌ 27 MARZO
Roseanne (prima stagione)
Splitting Up Together (prima stagione)
MERCOLEDÌ 28 MARZO
Alex, Inc. (prima stagione)
LUNEDÌ 2 APRILE
The Crossing (prima stagione)
GIOVEDÌ 26 APRILE
Quantico (terza stagione)