Sembra quasi un remix tra Orange is the New Black e Wentworth, in una nuova interpretazione che pian piano si distacca dalle sue due madri. Vis a Vis va a costituire qualcosa di totalmente diverso e lontano dall'essere banale.
Dopo La Casa de Papel, possiamo ufficialmente dire che la produzione seriale spagnola si è vista molto più attratta dai riflettori e sempre più vittima del pubblico interesse. Le televisioni e soprattutto le piattaforme streaming non si sono fatte prendere alla sprovvista e Netflix, come fa ormai da tempo, ha preso la palla al balzo.
Mentre in Spagna finiva ufficialmente la quarta e ultima stagione della serie, su Netflix venivano messe a disposizione progressivamente, a maggio, poi giugno e poi agosto, le prime tre stagioni. Inutile dire che è qui che il successo internazionale di Vis a Vis inizia e in un certo senso si concretizza.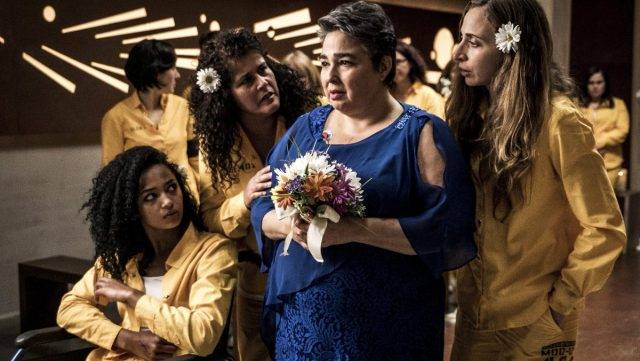 Questa è ovviamente un'ulteriore conferma del fatto che la politica della piattaforma streaming si stia consolidando sempre di più e dia, ogni volta indistintamente, una visibilità straordinaria alle serie che decide di pubblicizzare. È toccato nell'ultimo periodo come sappiamo a Lucifer, salvato proprio da Netflix per le ultime due stagioni. Ma soprattutto a un altro prodotto spagnolo come La Casa de Papel, ormai diventato un titolo che non può essere ignorato, tanto da aver avuto un proprio omaggio speciale dal Lucca Comics and Games. Quindi l'interrogativo importante diventa appunto qualitativo.
Vis a Vis merita il suo recente successo?
La risposta non può che essere influenzata dalla sua somiglianza, seppur solo nel tema e nella rappresentazione delle sue prime puntate, con Orange is the New Black. L'esclusione in questa equazione di Wentworth è resa necessaria dall'ingiusta volontà di non investire su questo prodotto che quindi lo rende ormai meno famoso delle sue 'sorelle'. Ma questa è un'altra storia.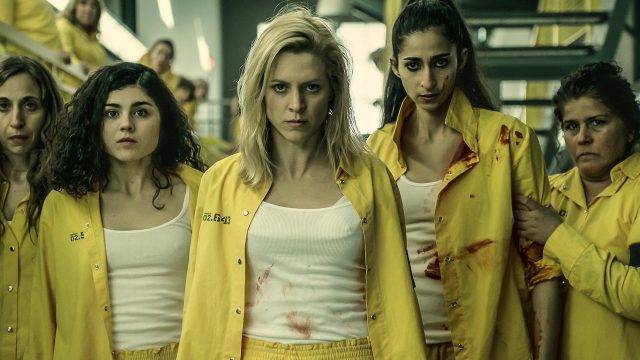 Il paragone viene spontaneo, non tanto nella trama che nel tempo va a creare una forbice molto larga tra le due, quanto nella tematica. L'ambientazione è comunque costruita all'interno di un carcere femminile. È molto più semplice che chi abbia apprezzato l'una sia molto più attratta all'altra e viceversa, e questo è un aspetto che pesa molto sul bilancio effettivo del successo della serie spagnola. Di suo, Vis a Vis cresce nel proseguo delle puntate e delle stagioni, l'atmosfera si fa molto più violenta, e da qui nasce un punto di incontro con Wentworth, il che accresce il fattore realistico e drammatico. I dialoghi si fanno più intensi e più profondi, ma sempre rimanendo sulla scia del leitmotiv delle serie spagnole che le accomuna tutte per quello che possiamo definire forse l'aspetto neomelodico e popolare.
Godibile e quasi sempre sul punto di svolta, la serie si regge su pilastri solidi, gioca con i personaggi, li rende a tratti esplosivi a volte invece intimoriti e inermi.
Un dualismo che vediamo dall'inizio alla fine in ogni personalità e crea aspettative, simpatie e ambiguità.
Per questo alla fine della puntata l'equilibrio viene sempre stravolto andando a rinforzare il principio di empatia che regna sovrano nella prigione di Cruz del Sur.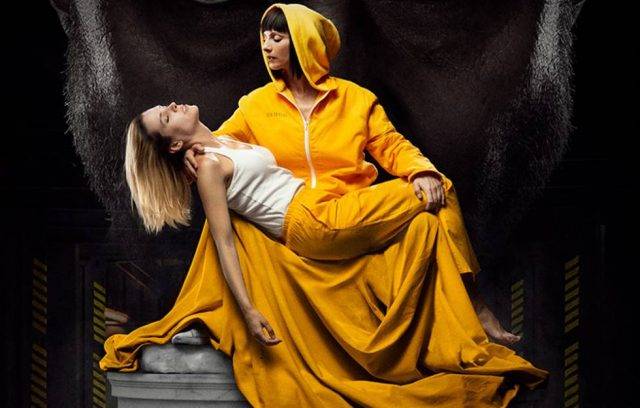 Fatto sta che da questa serie verrà prodotto uno spin-off chiamato Vis a Vis: El Oasis. L'ufficializzazione è stata dato nel maggio scorso e l'uscita si presume essere per l'anno prossimo. Le protagoniste dello spin-off non potevano che essere Zulema e Macarena, che nella serie principale risultano i personaggi più intriganti e trasformisti, nonché quelli meglio costruiti. Merito anche delle interpretazioni di Maggie Civantos e Najwa Nimri che fanno sembrare semplici anche le scene più complesse.
Si può quindi essere certi su una cosa, bisogna dare una possibilità a questo show che, facendo leva sulle emozioni, aiuta lo spettatore ad avvicinarsi sempre di più a personaggi, ambientazioni e trama.
Leggi anche – Vis a Vis e i recuperi di Netflix: la scommessa Lucifer