Sembra essere inarrestabile l'ascesa di Ryan Murphy, noto regista, produttore e sceneggiatore che ci ha fatto sognare dai tempi di Glee, serie tv da poco arrivata sul catalogo Netflix.
Si era già parlato dello sviluppo di progetti tra Murphy e la famosissima piattaforma streaming, ma la notizia di oggi sembra essere del tutto nuova. Non solo: ci riporta all'impresa cardine del produttore, ovvero portare il mondo di Broadway sul piccolo schermo.
Ebbene, sembra che avremo l'occasione di avere una nuova miniserie su Netflix, sviluppata da Murphy e a tema musical. Stiamo parlando di A Chorus Line, noto musical del 1975 diventato anche film dieci anni dopo.
Le notizie che abbiamo su questa miniserie, ad oggi, sono piuttosto poche, per non dire quasi inesistenti. Non si sa nulla dei tempi di produzione, né dei dettagli del progetto. Ancor meno si sanno le modalità in cui dovrebbe essere sviluppata la miniserie.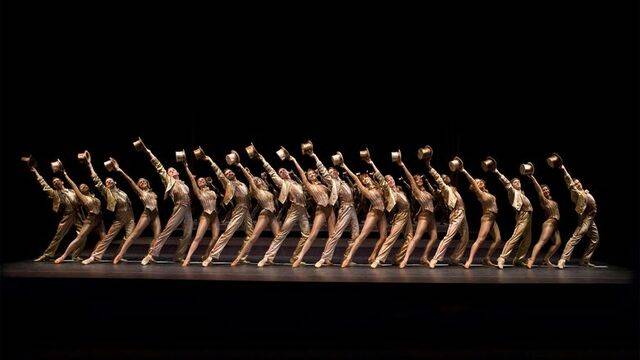 La verità però è che forse ci importa poco, specie se siamo amanti del genere. Ciò che conta è avere di nuovo la possibilità di sognare con uno degli spettacoli più belli di sempre! E personalmente, dopo uno degli ultimi progetti di Murphy, ho cominciato ad avere nuovamente fiducia in lui.
Suo grande lavoro di successo è senz'altro Pose, la cui prima stagione si trova, per l'appunto, già su Netflix. Non è certo però l'unico lavoro interessante di Ryan Murphy. Ad esempio, sempre per Netflix si sta lavorando all'adattamento di The Boys in the Band, che vede all'opera, tra gli altri attori, Jim Parsons, Zachary Quinto e Matt Bomer.
Non contenti siamo in attesa di The Politician, la serie tv con Ben Platt e Gwyneth Paltrow che arriverà su Netflix tra meno di dieci giorni. E poi ancora Hollywood, che uscirà a maggio del prossimo anno e vedrà tra gli attori Darren Criss e Patti LuPone. A riguardo Murphy dice:
Hollywood offre uno sguardo su Hollywood, l'industria del sesso e su come tutto è cambiato e in realtà è rimasto uguale.
La lista di progetti è ben più lunga, ma noi già non stiamo più nella pelle. Dite la verità, anche voi contate i giorni all'arrivo di queste serie tv?