Netflix offre una quantità innumerevole di splendide serie tv, sia originali che non.
Tuttavia, la piattaforma si sta differenziando perché ultimamente sembra stia incentivando i prodotti horror. Non esattamente una tipologia di genere che negli ultimi anni ha macinato molti successi.
Riconosciuto quasi sempre come un genere di nicchia, relegato a una fetta di pubblico più appassionata, grazie a serie di grande qualità che strizzano l'occhio a più target (o anche solo all'inserimento nel cast nomi di attori di grande rilievo), Netflix è riuscita a porre i riflettori su questo splendido filone che era decisamente sprofondato, soprattutto nell'ultima decade.
Dobbiamo quindi pensare che Netflix abbia deciso di rilanciare il genere horror? Noi crediamo di sì!
Basti pensare all'enorme successo di serie come Hill House, meravigliosa e inquietante, elogiata persino dal maestro del genere Stephen King (leggete qui se volete sapere la sua opinione al riguardo), che pur basandosi su aneddoti visti e rivisti come la casa infestata, l'oscurità, gli incubi e la solitudine, è riuscita comunque a rinverdire e ridare lustro a un genere necessario nel panorama seriale.
Hill House però non è l'unico show su cui ha puntato Netflix. Apriamo la parentesi sul rifacimento in chiave dark della serie Sabrina, vita da strega.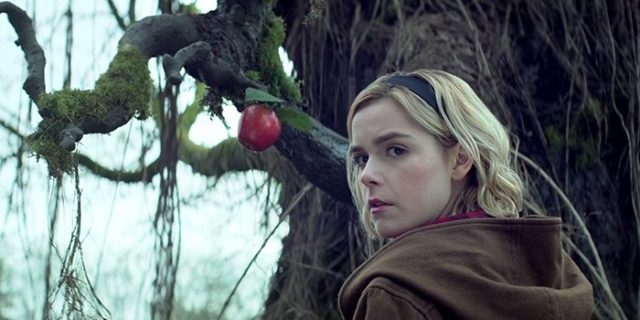 Prendendo la base della sitcom originale e dandole una veste decisamente più oscura, horror e sexy, ne è uscito un risultato decisamente efficace che ha permesso di far avvicinare a questo genere anche gli utenti più giovani.
E che dire di Black Mirror? La cupissima serie di Charlie Brooker distribuita dal portale? Seppur non si possa definire propriamente una serie horror, contiene comunque nelle sue cinque stagioni alcuni episodi che vertono verso questo genere.
Ci sono poi grandi conferme che seppur non essendo state prodotte da Netflix hanno comunque trovato un posto nel catalogo. Vedi la magnifica Penny Dreadful, che oltre a una trama squisitamente retrò che affonda le sue radici nelle solide basi del mondo horror (Dracula, Frankenstein e molti altri) si avvale anche di un cast dove spiccano nomi di tutto rispetto come Eva Green, Josh Hartnett e Timothy Dalton.
Senza dimenticare Marianne, Bates Motel e molte altre che forse non hanno ottenuto il medesimo successo ma che comunque restano prodotti da vedere assolutamente.
E le tv concorrenti? Come rispondono alle numerose produzioni lanciate, prodotte o anche solo riscoperte da Netflix?
Sky nella sua squadra può esibire nomi importanti come quelli di American Horror Story e The Walking Dead, ma a differenza di Netflix, che punta su novità sempre più coraggiose e invitanti, la potenza americana verte sulla distribuzione di serie rodate che però allo stesso tempo hanno perso mordente.
Pensiamo al calo di ascolti di entrambi i prodotti appena citati, le cui ultime stagioni non hanno riscosso lo stesso successo di quelle che le hanno consacrate in passato (The Walking Dead oltretutto può subire un altro doloroso smacco).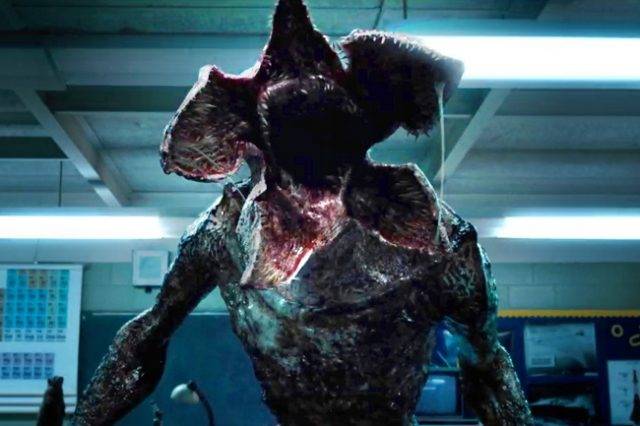 Netflix solo avvalendosi del suo prodotto per eccellenza, pure se non è propriamente orrorifico, Stranger Things, può considerarsi il maggior distributore di serie horror di qualità in circolazione, permettendo ai suoi utenti di spaziare da serie e film, nonché nell'ultimo anno anche di documentari legati al mondo crime come Conversation with a Killer: The Ted Bundy Tapes o The Staircase.
Insomma, se siete in vena di una serata da brividi non c'è gara!
È Netflix la piattaforma che fa per voi, dove riscoprire vecchie glorie intramontabili come il leggendario film Shining, ma anche grandi novità come The Unsound, prossima serie su cui punterà il colosso, ispirata alla graphic novel di Cullen Bunn.