Quello di Fast and Furious è uno dei franchise cinematografici moderni più prolifici e celebri. La saga, nata nel 2001, vedeva dietro la macchina da presa del suo primo capitolo Rob Cohen (Dragonheart, Daylight – Trappola nel tunnel, xXx), ma è poi proseguita negli anni tra un avvicendarsi di registi molto blasonati (John Singleton, Justin Lin, James Wan, Felix Gary Gray). In tutto, il franchise conta 8 film, uno spin-off (Fast and Furious: Hobbs & Shaw), un nono capitolo in lavorazione… e un piccolo fratellino minore animato ispirato alla saga e prodotto da Netflix.
Parliamo di Fast & Furious: Piloti sotto copertura.
Ma voi sapevate della sua esistenza?
La serie animata Netflix vede dietro la sua realizzazione nomi molto noti ai fan della serie di film incentrati su Dominic Toretto e sulla sua "famiglia".
Innanzitutto tra i produttori figurano Neal H. Moritz e Chris Morgan (già artefici dei film della saga originale), nonché il protagonista in assoluto dell'epopea di Fast and Furious: Vin Diesel.
Lo stesso Diesel presta la voce ai cameo del suo iconico Dom. Tuttavia le apparizioni del tosto e quasi supereroistico personaggio sono solo di contorno, qui il vero protagonista è suo cugino Tony Toretto, insieme alla sua banda di scalmanati amici.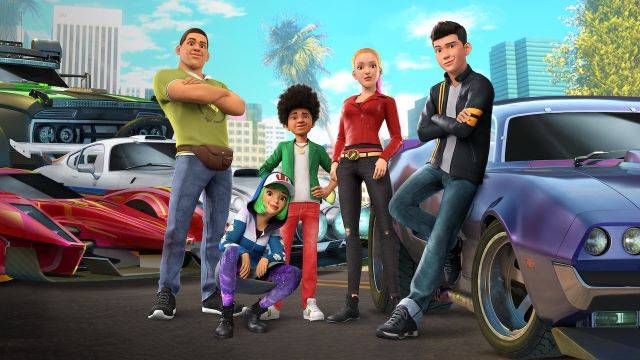 Tony è doppiato nientepopodimeno che da Tyler Posey, lo Scott McCall di Teen Wolf (l'attore che ha recentemente parlato di uno spin-off). Al cast di doppiatori si aggiungono Similce Diesel (sì è sua figlia), Luke Youngblood (Galavant, Community), Renée Elise Goldsberry (vista in molte serie tv) e Manish Dayal (90210, Agents of S.H.I.E.L.D., The Resident).
Fast & Furious: Piloti sotto copertura si discosta per timeline ed eventi dai film che per anni hanno conquistato i botteghini di tutto il mondo.
La serie animata di Netflix è ispirata alla saga ma non ne è un'estensione, vuole essere un vero e proprio cartone animato a sé stante.
La trama, come detto, ruota attorno a Tony Toretto, cugino del ben più famoso Dominique "Dom" Toretto, il quale è una specie di leggenda. Il giovane ragazzo idolatra e vuole seguire le orme del suo noto parente. Infatti Tony osserva con molta devozione i consigli di Dom, incentrati soprattutto sull'ascoltare il proprio istinto e sul contare sui suoi amici. Il rapporto tra il protagonista e la sua banda sfocia, come nei film, in un rapporto dalle connotazioni familiari. I ragazzi non sono amici ma sono legati da un vincolo indissolubile e vitale, sono una famiglia.
La scalmanata banda dovrà infiltrarsi sotto copertura in una losca e potente organizzazione criminale chiamata SH1FT3R, la quale usa le corse clandestine per coprire le proprie losche attività.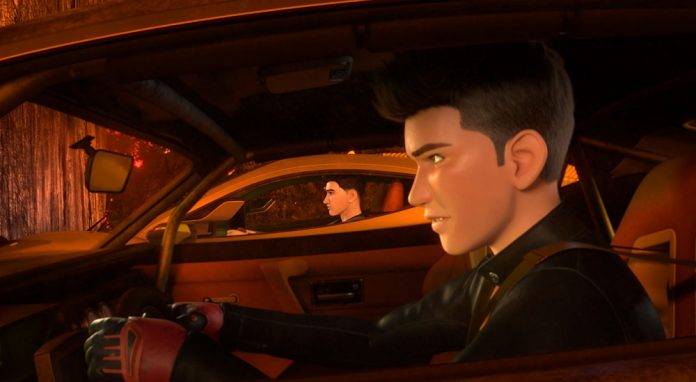 Fast & Furious: Piloti sotto copertura è più una serie per ragazzi che altro. Con tredicenni esperti hacker, adolescenti fenomenali e improbabili piloti, condita però da qualche riferimento alla saga che da praticamente venti anni continua, seppure coi suoi difetti, ad appassionare milioni di spettatori.
Un bocconcino per i fan che sono cresciuti da quel lontano 2001, diventando magari genitori, e che ora vogliono introdurre i loro figli in quell'universo cinematografico che tanto li ha fatti emozionare e che ora li fa guardare al passato con nostalgia.